In 2023, men's arm sleeve tattoos continue to be a popular trend, with various styles and designs gaining popularity.This is a perfect choice for those looking to make a bold and visually striking statement. There are countless design options available, and the choice ultimately depends on personal preferences, interests, and the desired style. Here are some popular arm sleeve tattoo ideas for men:
Traditional/Neo-traditional Sleeve
This style features bold, vibrant colors, thick black outlines, and classic tattoo motifs like anchors, skulls, roses, eagles, and pin-up girls.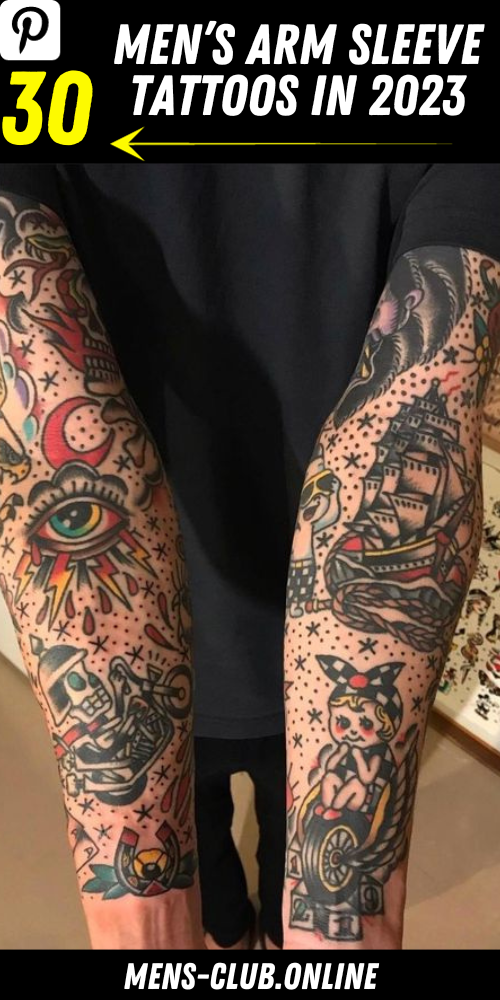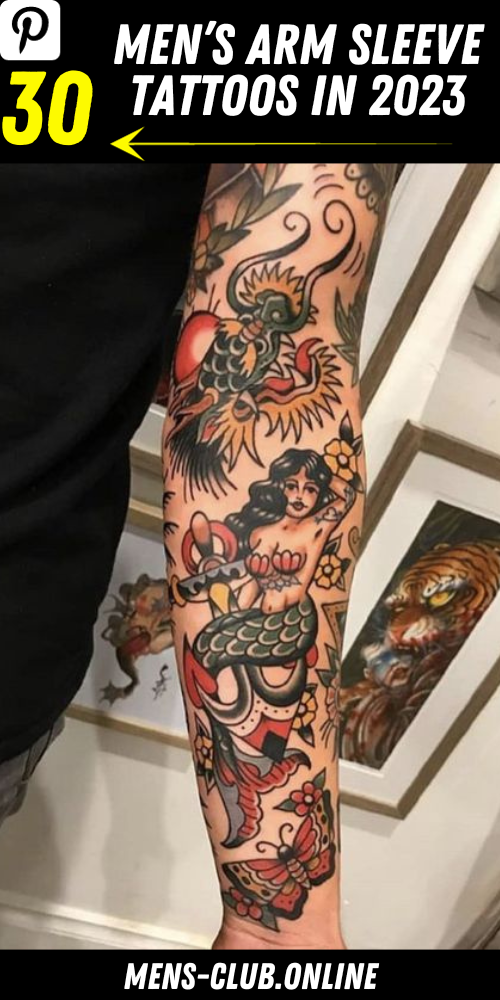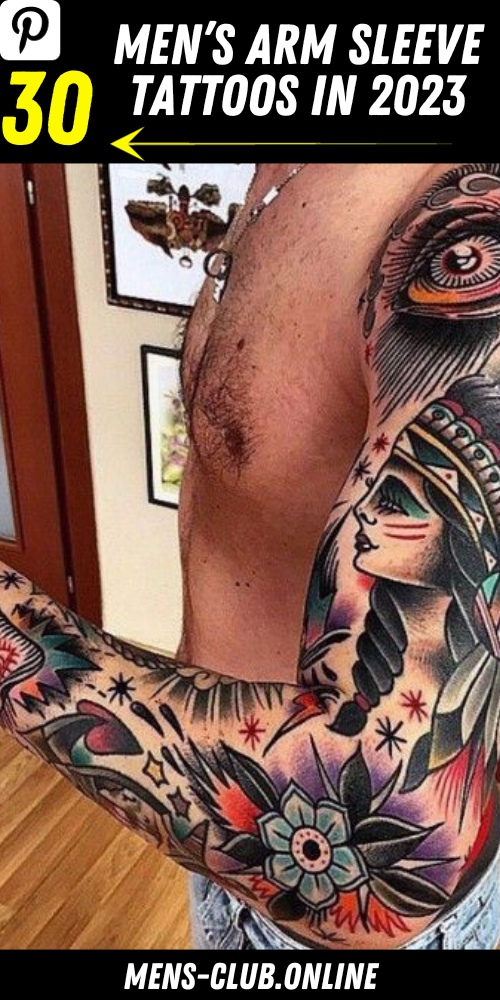 Comic Book Panels
Select a few memorable panels from your favorite comic books and incorporate them into your arm sleeve tattoo design. This approach allows you to showcase specific moments or storylines that hold personal significance.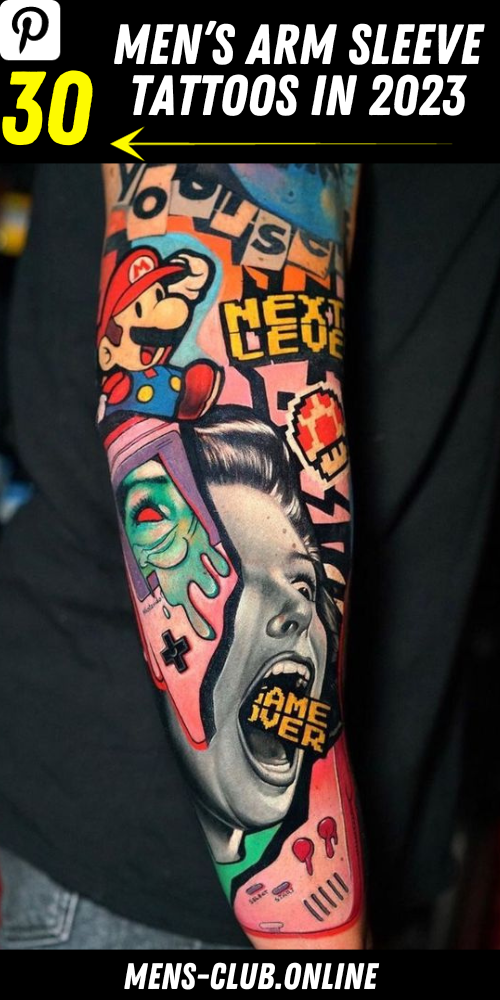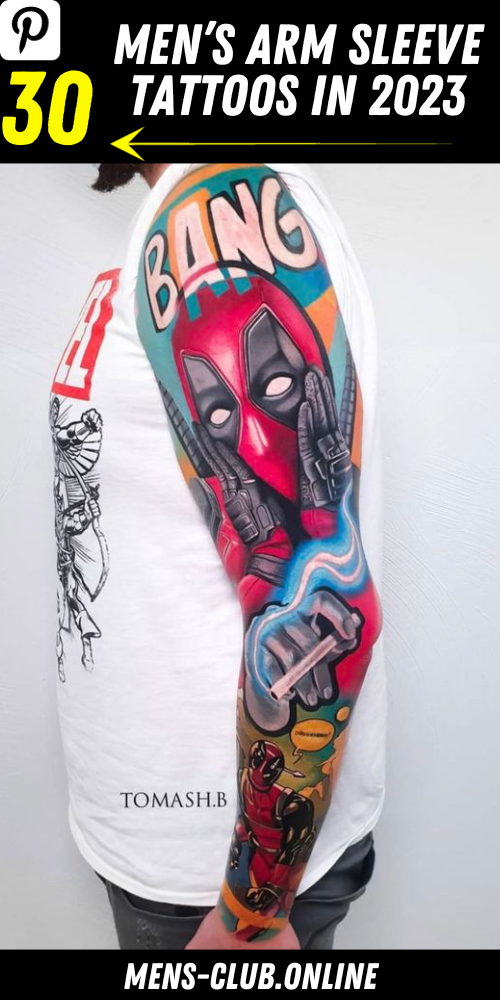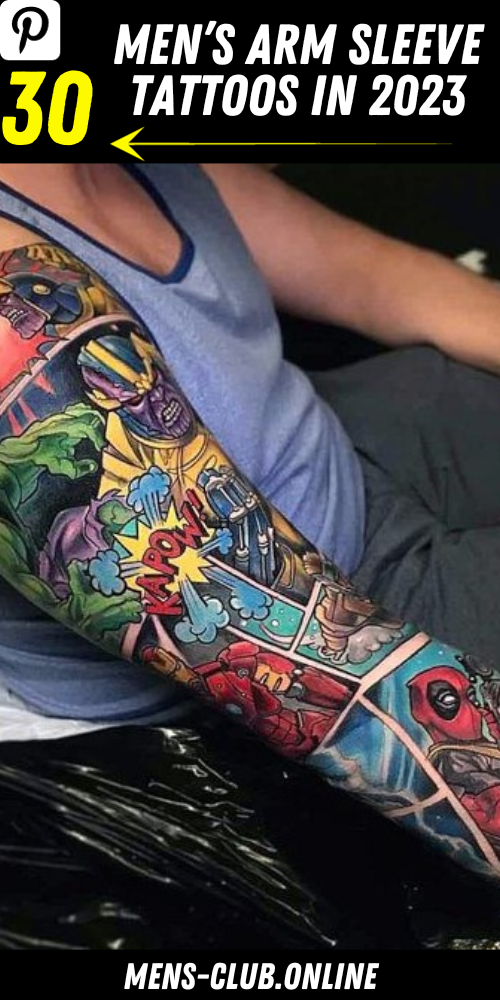 Japanese Sleeve
Drawing inspiration from traditional Japanese art, these sleeves often include elements like koi fish, dragons, samurai warriors, cherry blossoms, waves, and geishas. They are characterized by intricate details, shading, and a mix of vibrant colors.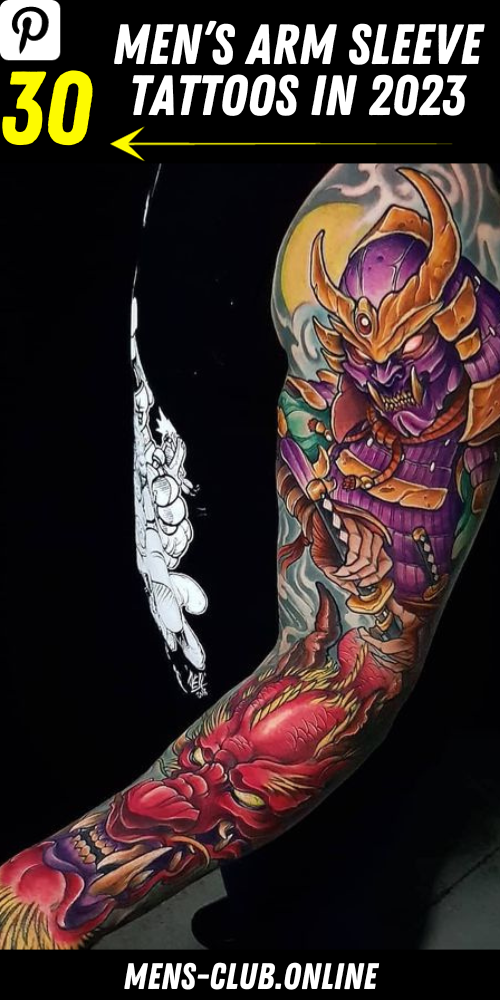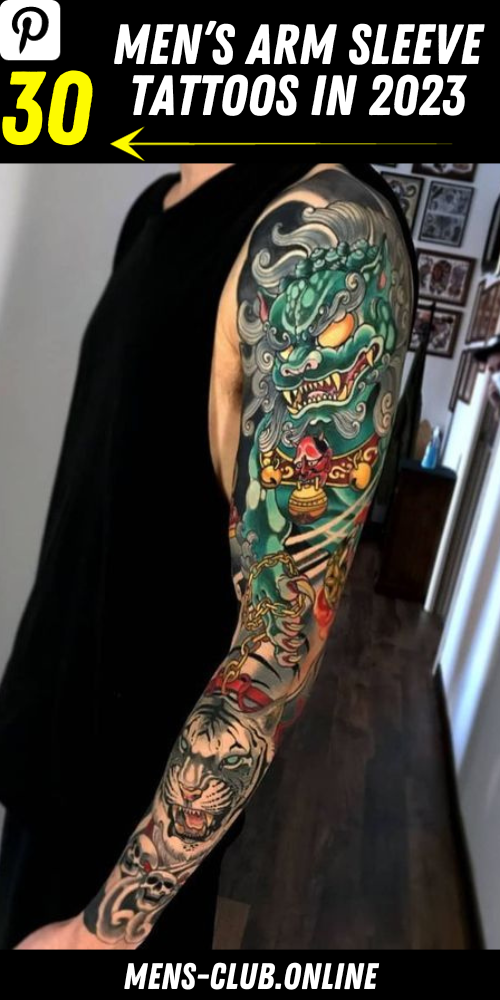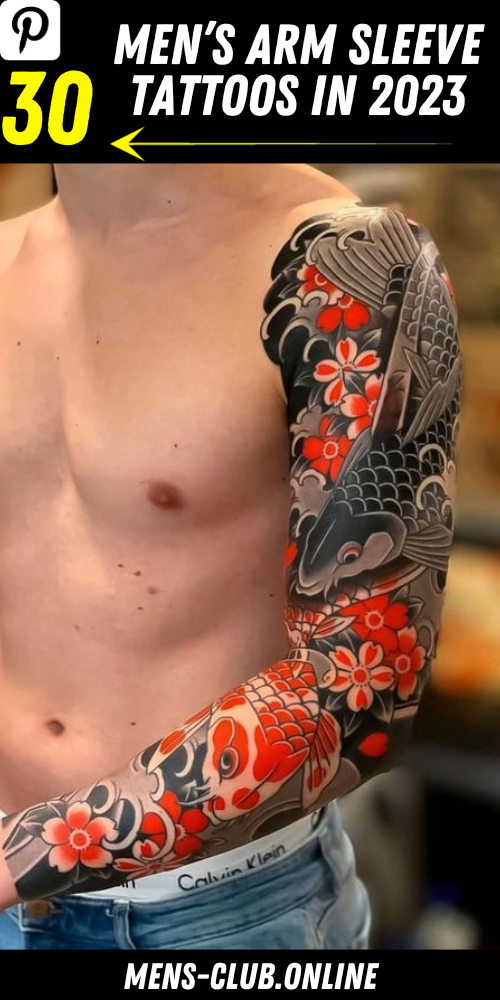 Black and Gray Realism Sleeve
This style focuses on creating detailed, realistic images using shades of black and gray ink. It can feature portraits, wildlife, landscapes, or any subject that lends itself to a high level of detail.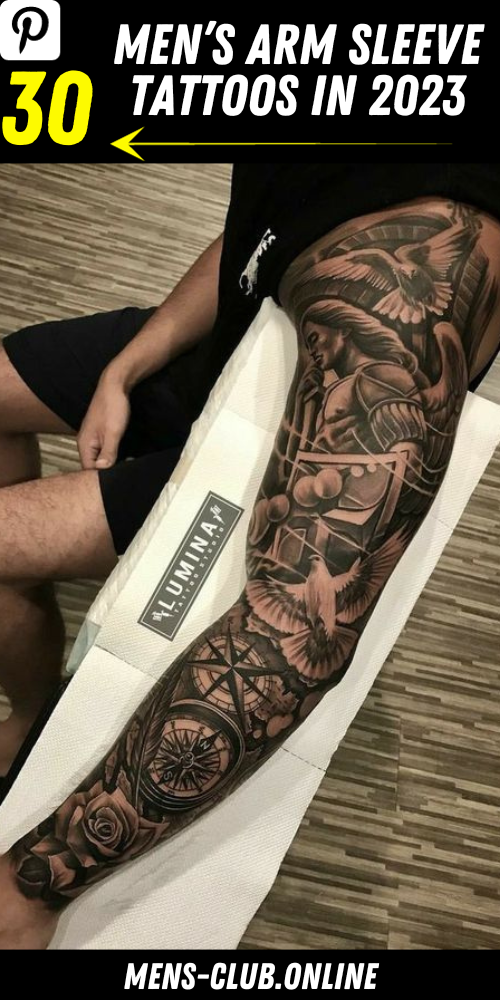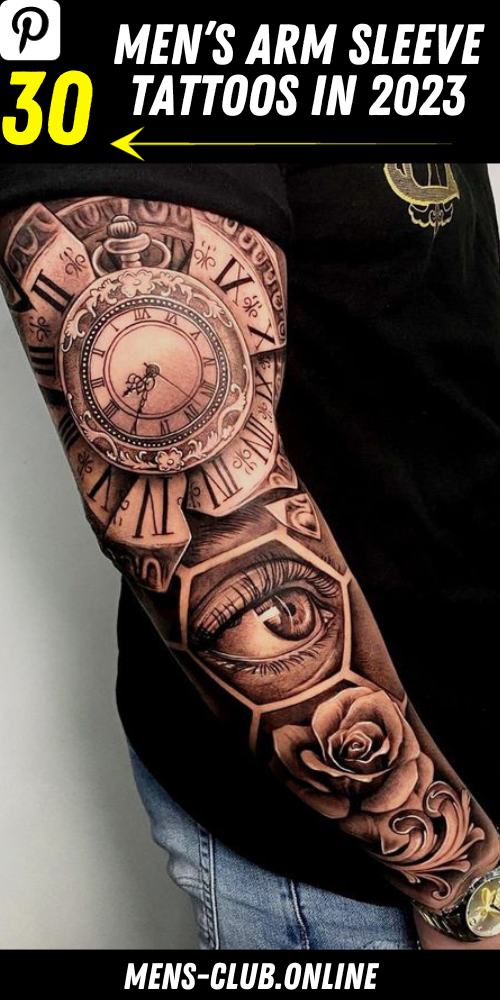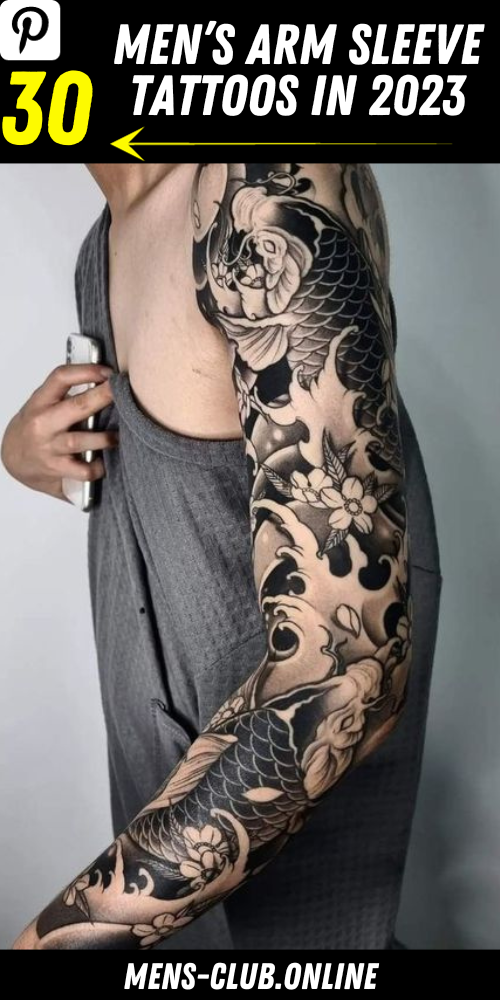 Geometric Sleeve
Geometric tattoos are gaining popularity for their clean lines, symmetry, and abstract designs. They can include patterns, shapes, and mandalas, creating a visually appealing and modern sleeve.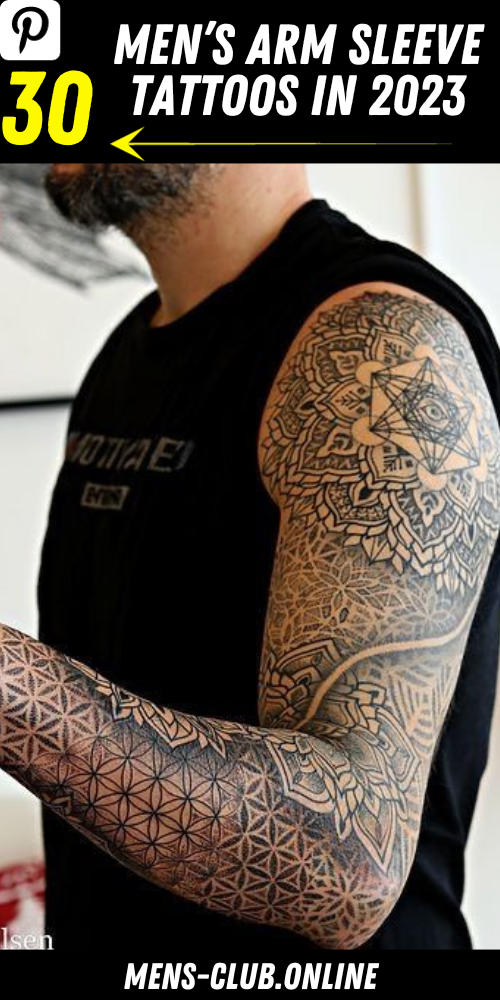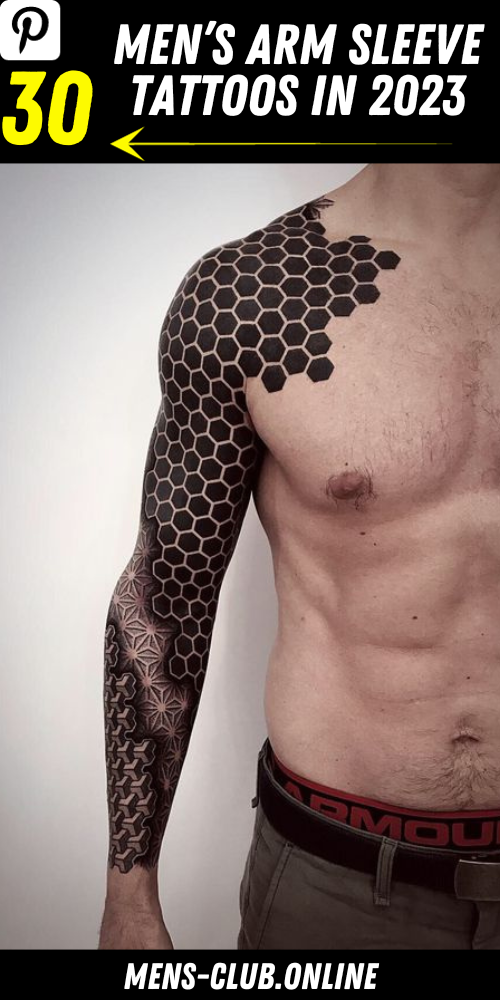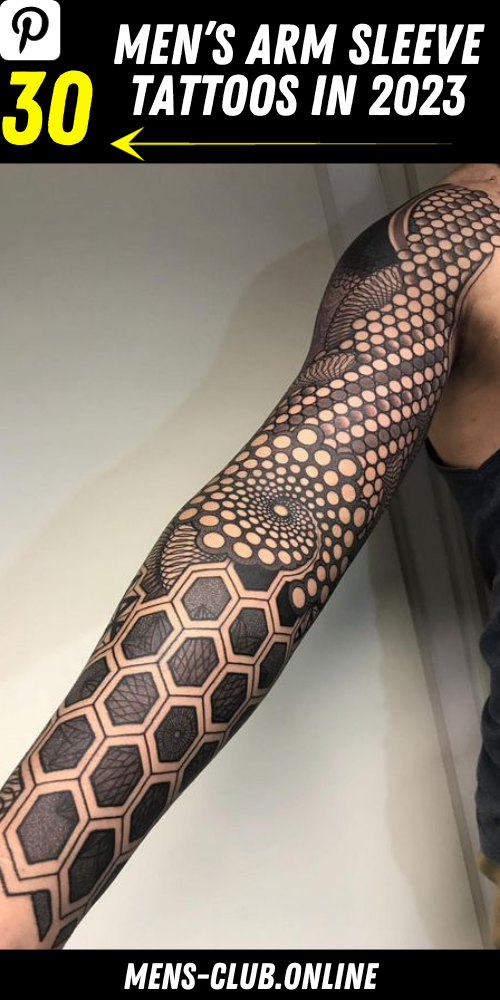 Tribal Sleeve
Tribal tattoos draw inspiration from ancient tribal cultures and often feature bold black patterns and intricate designs. They can represent heritage, strength, and cultural symbolism.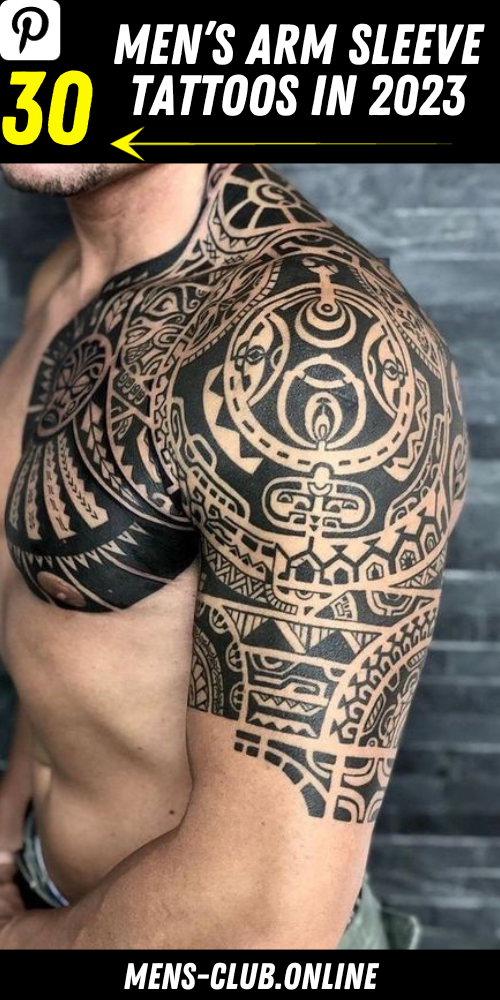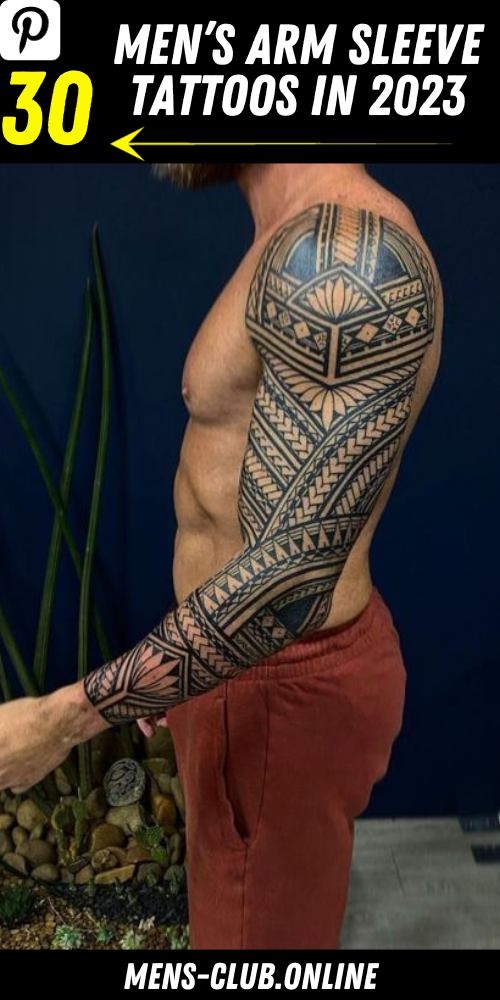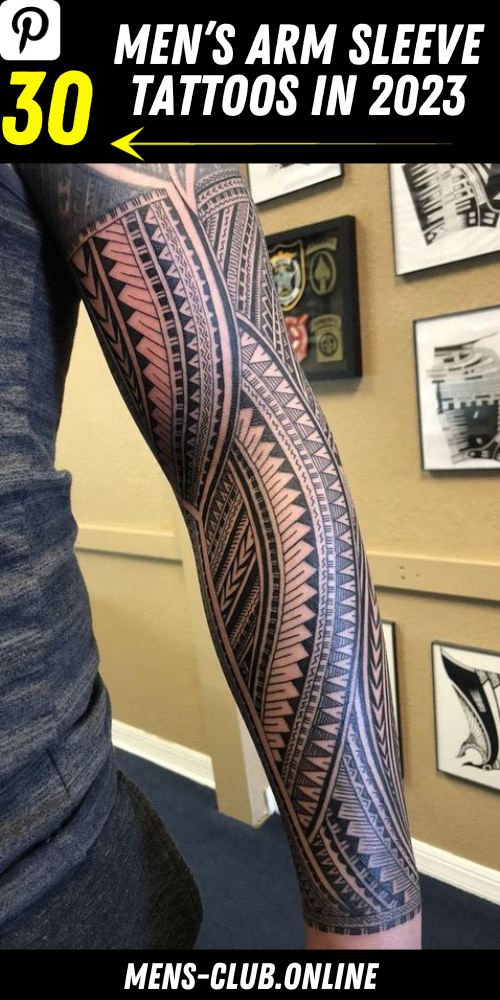 Biomechanical Sleeve
This style incorporates elements of machinery, robotics, and organic forms to create a fusion of man and machine. It typically features mechanical gears, wires, and realistic representations of muscles and bones.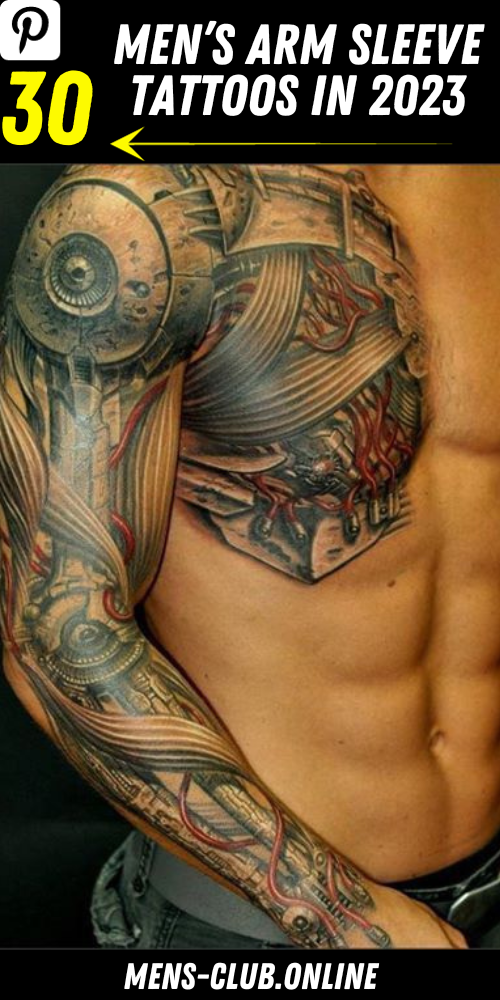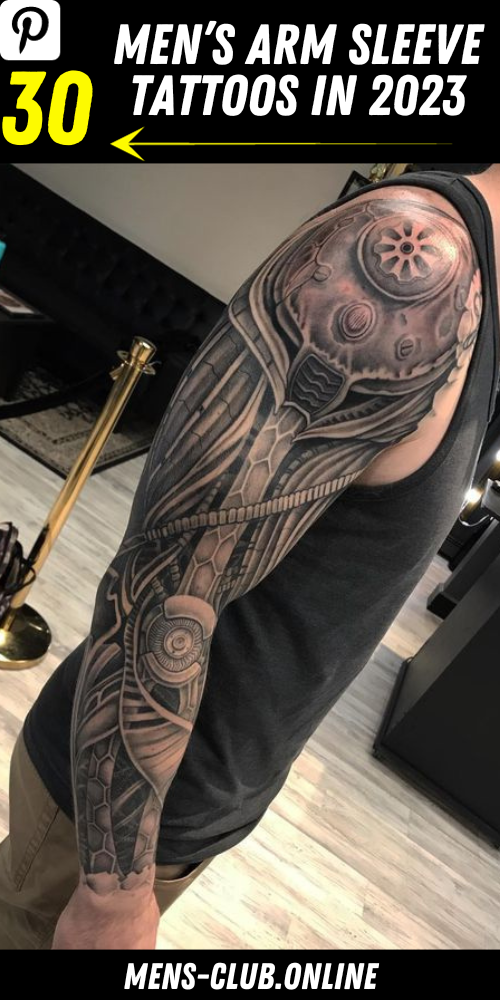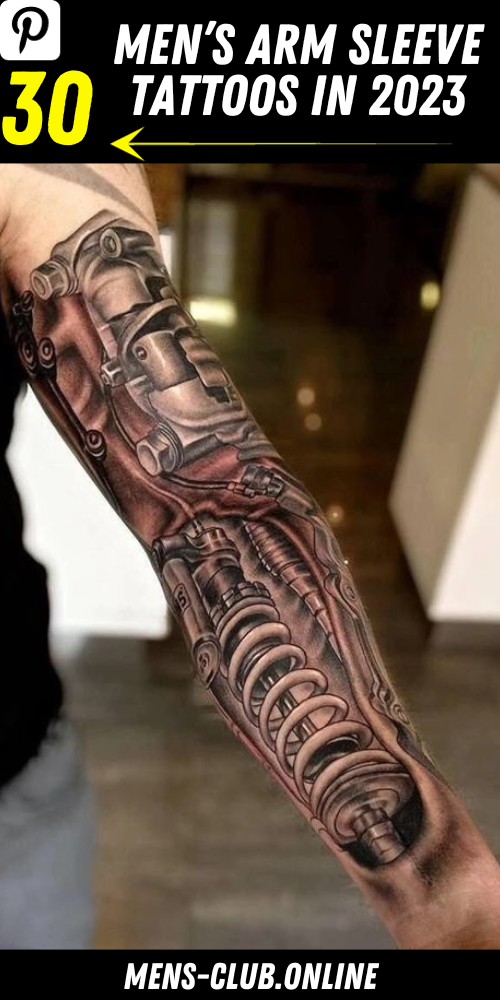 Abstract and Watercolor
Abstract and watercolor tattoos have gained traction, offering a unique and artistic twist to arm sleeves. These tattoos feature vibrant splashes of color, blending and bleeding together to create a dreamy and visually captivating effect.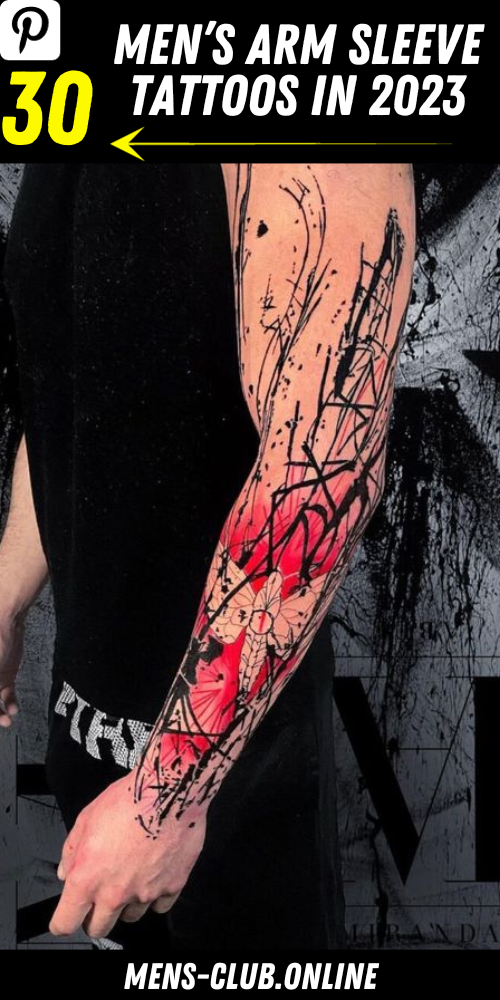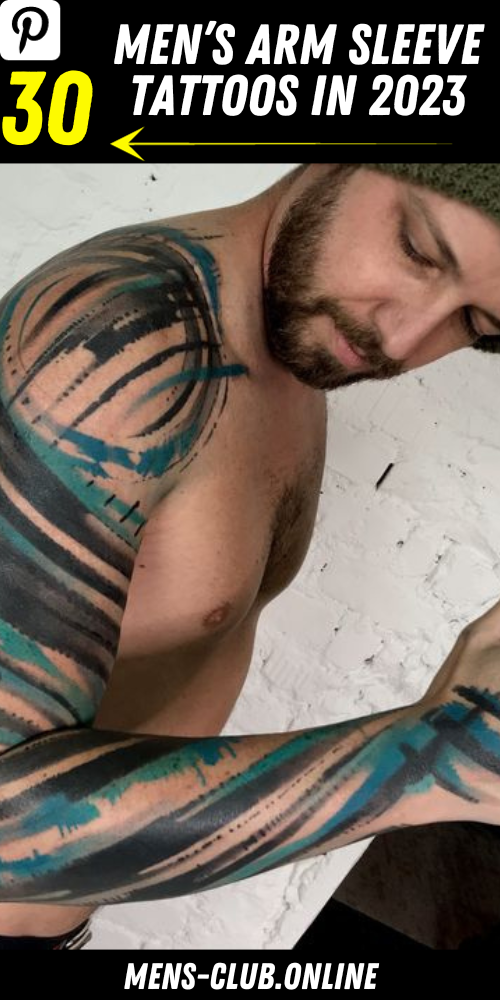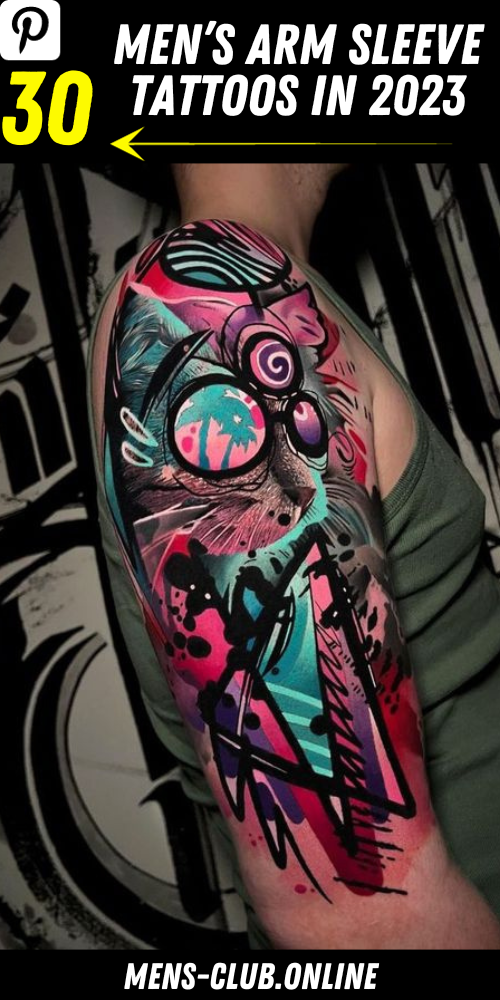 Minimalistic Designs
Minimalistic tattoos have gained popularity among men seeking a more subtle and understated look. These tattoos often feature simple line work, small symbols, or minimalist geometric patterns. They can be placed strategically on the arm, creating an elegant and minimalist sleeve.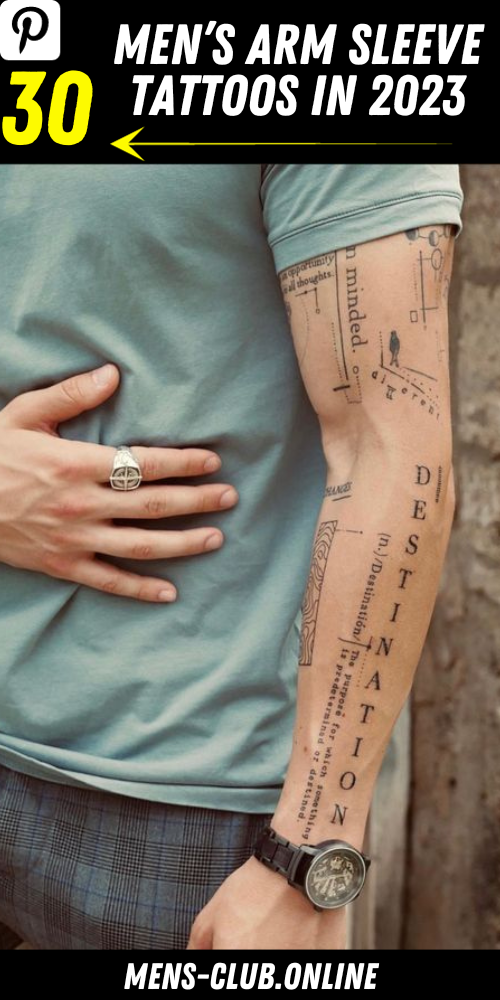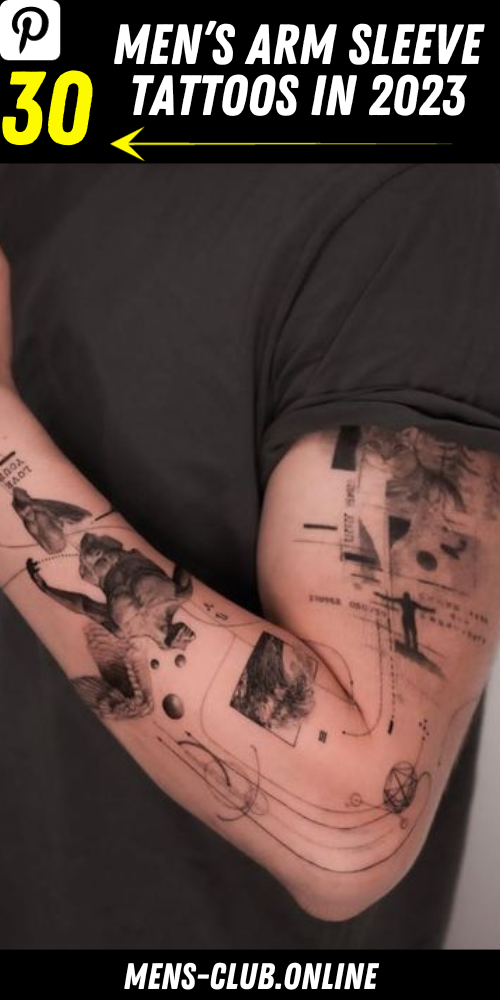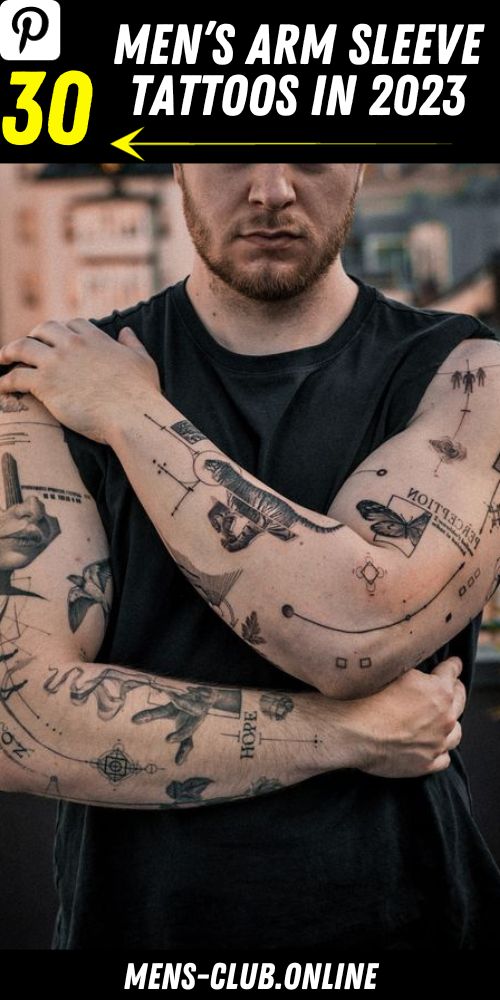 Nature-themed Sleeve
Nature-inspired sleeves can showcase landscapes, animals, flowers, or a combination of these elements. From serene forests and majestic mountains to roaring waves and wildlife, the options are limitless.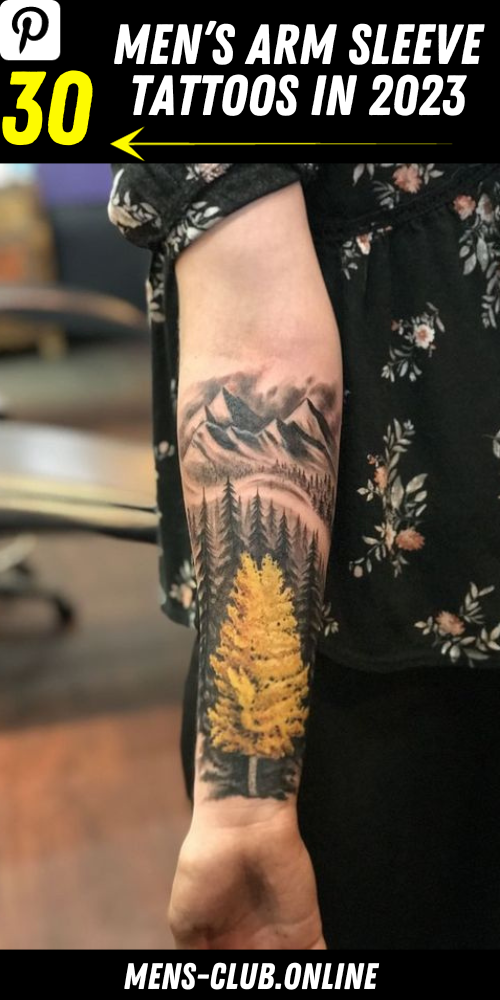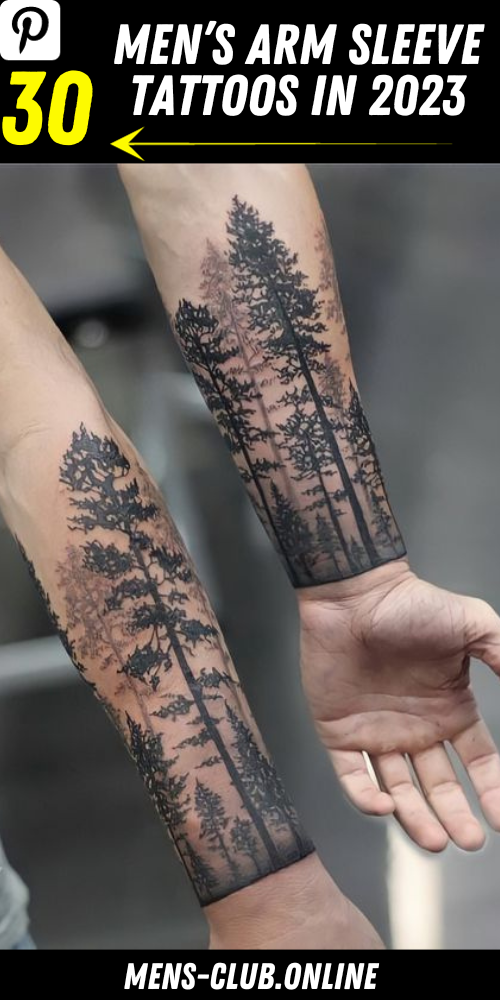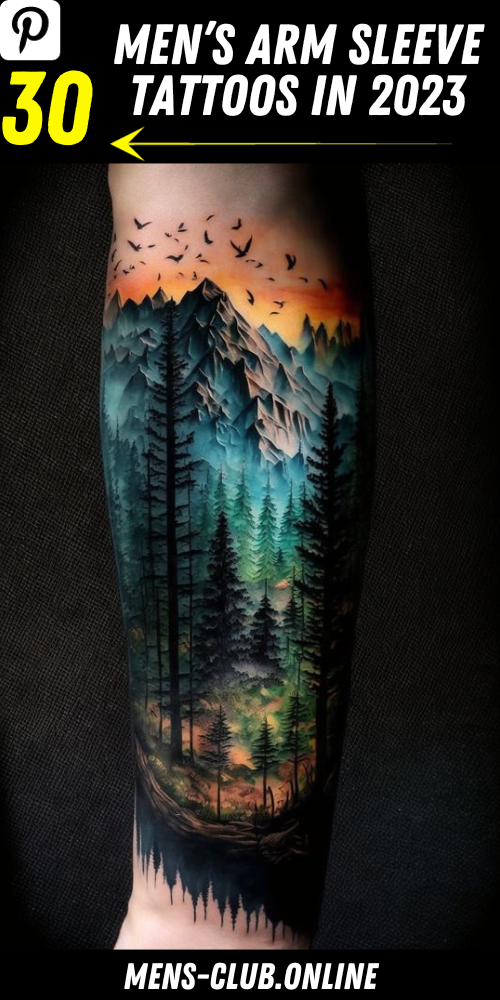 Getting a tattoo is a personal decision, and it's important to choose a design that resonates with you and reflects your personality. It's also recommended to consult with a professional tattoo artist who can help refine your ideas and create a custom design that suits your vision.