In today's professional world, the traditional strict dress codes are evolving, and men's business casual attire has gained significant popularity. Dressing appropriately for work is essential as it not only reflects professionalism but also helps create a positive impression. If you're wondering how to achieve a perfect business casual look, this article will guide you through some outfit ideas and tips that will make you stand out in the workplace.
What is Men's Business Casual Attire?
Men's business casual attire refers to a style of dressing that is less formal than traditional business wear but still maintains a professional and polished appearance. It provides a balance between sophistication and comfort, allowing men to showcase their personal style while adhering to workplace norms. Business casual outfits are often worn in environments where a suit and tie are not required, but a casual dress code is not entirely permissible.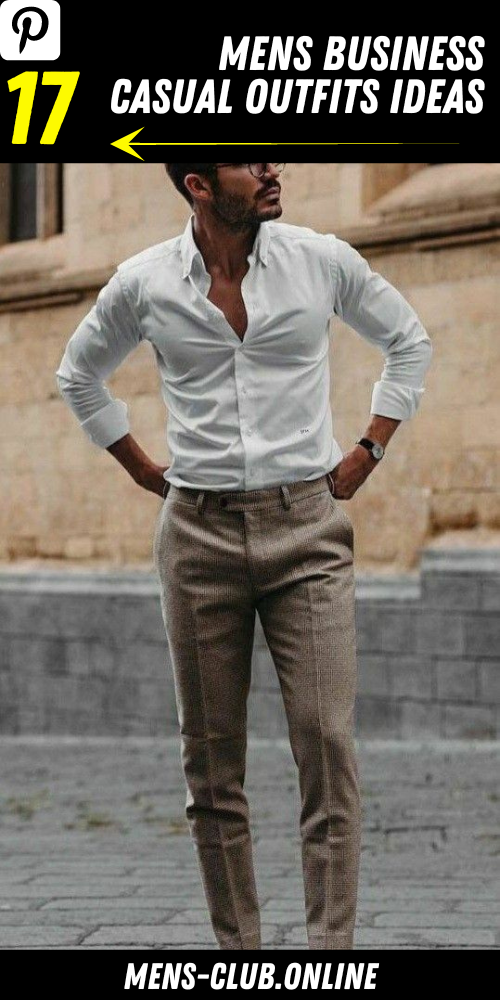 Importance of Dressing Appropriately in the Business World
In the business world, first impressions matter, and dressing appropriately plays a crucial role in creating a positive impact. When you dress well, you exude confidence, professionalism, and attention to detail. This can influence how others perceive you and may open doors to new opportunities. Moreover, dressing in appropriate business attire demonstrates respect for the workplace culture and sets a positive example for colleagues.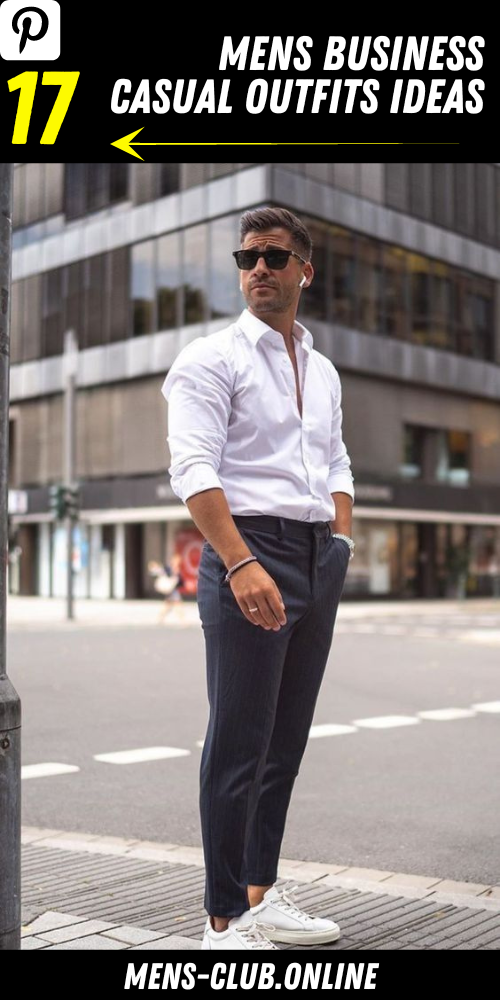 Key Elements of Men's Business Casual Outfits
To create a stylish and appropriate business casual look, several key elements should be considered. Let's explore each of them in detail.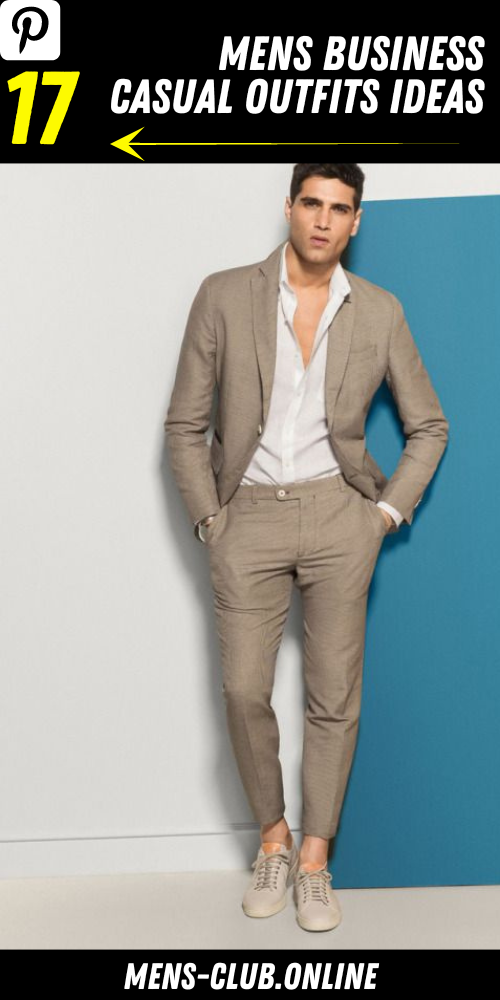 Dress Shirts and Trousers
The foundation of any men's business casual outfit is a well-fitting dress shirt and a pair of trousers. Opt for shirts in solid colors or subtle patterns such as checks or stripes. Classic colors like white, light blue, or soft pastels are versatile and timeless. Pair your shirt with tailored trousers in neutral shades like navy, gray, or khaki. Avoid jeans, as they are generally considered too casual for business settings.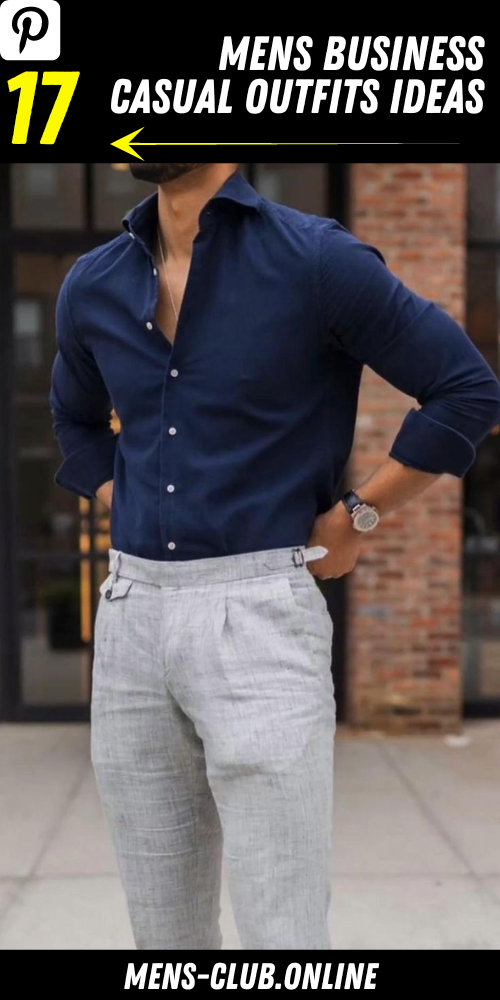 Blazers and Sports Coats
Adding a blazer or sports coat instantly elevates the sophistication of a business casual outfit. Choose a blazer in a complementary color to your trousers. Neutral shades like navy or gray are safe choices, but you can also experiment with bolder options like olive green or burgundy. The blazer should fit well, with the shoulder seams aligning with your natural shoulder line. Consider patterns such as herringbone or windowpane for a touch of elegance.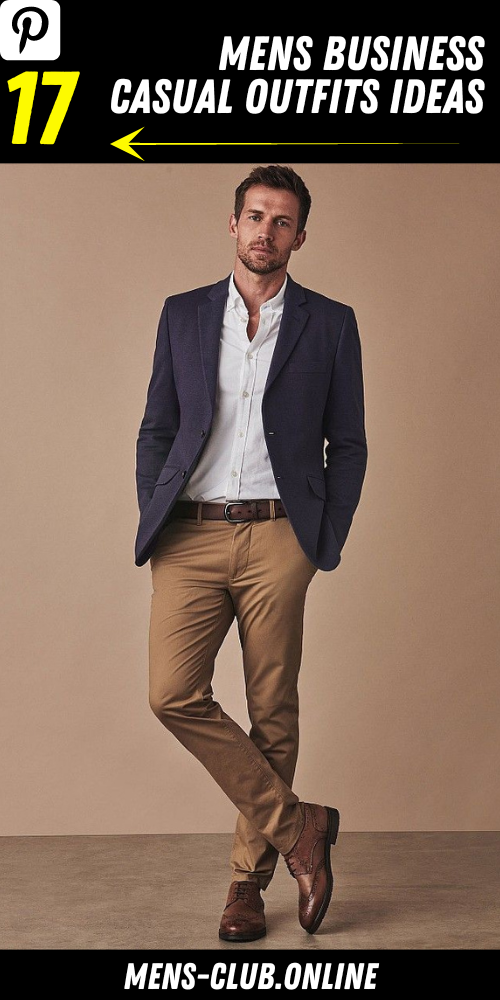 Sweaters and Cardigans
Sweaters and cardigans are excellent layering pieces for a business casual look. Opt for lightweight knits in materials like merino wool or cashmere for a comfortable yet refined appearance. V-neck or crew-neck sweaters in neutral tones work well with dress shirts and can be worn alone or layered over a collared shirt for a polished look. Cardigans provide versatility and can be worn buttoned up or open over a shirt.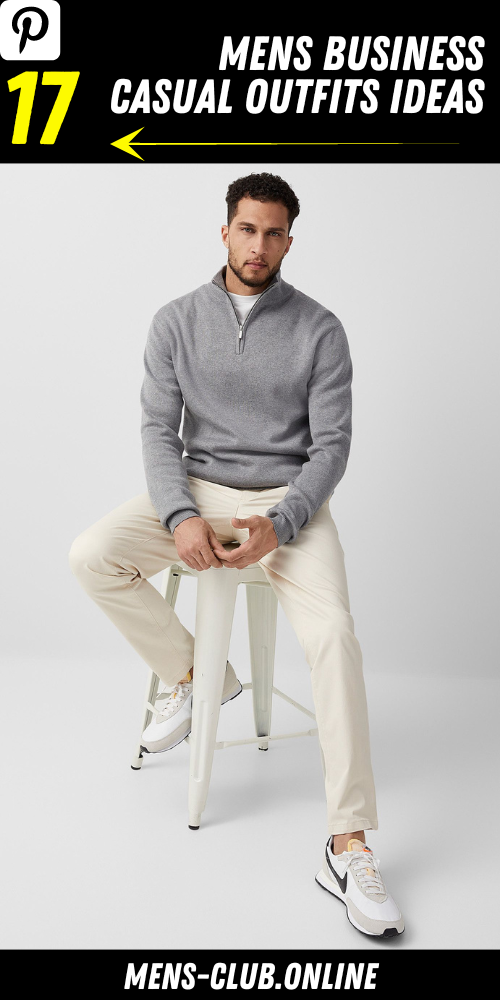 Shoes and Accessories
The right choice of shoes and accessories can significantly enhance your business casual outfit. Opt for leather shoes in classic styles such as oxfords, loafers, or brogues. Match the color of your shoes to your belt for a coordinated look. Accessories like ties, pocket squares, and watches can add personality and flair to your ensemble. However, keep them understated and avoid flashy or oversized pieces that may distract from the overall professional image.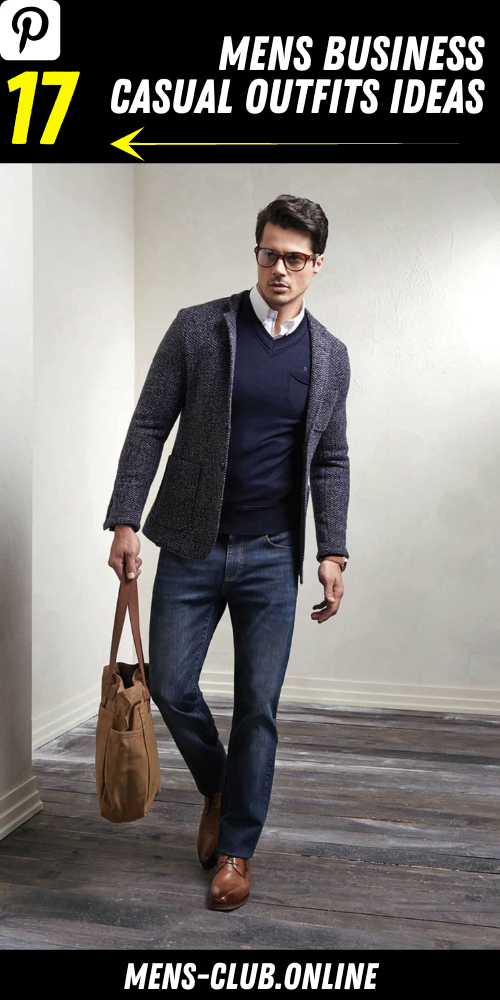 Tips for Creating Stylish Business Casual Outfits
Creating a stylish business casual outfit requires attention to detail and a good understanding of your personal style. Consider the following tips to refine your look and make a lasting impression in the workplace.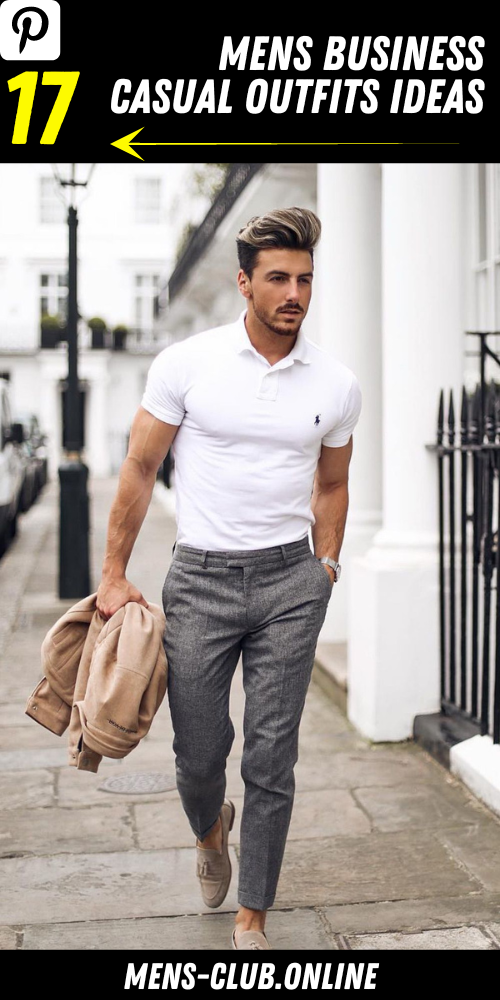 Choosing the Right Colors and Patterns
When selecting colors for your business casual outfits, opt for a cohesive and balanced palette. Neutral shades like black, white, navy, gray, and beige are versatile and easy to mix and match. Experiment with subtle patterns like checks, stripes, or microprints to add visual interest without overwhelming your attire.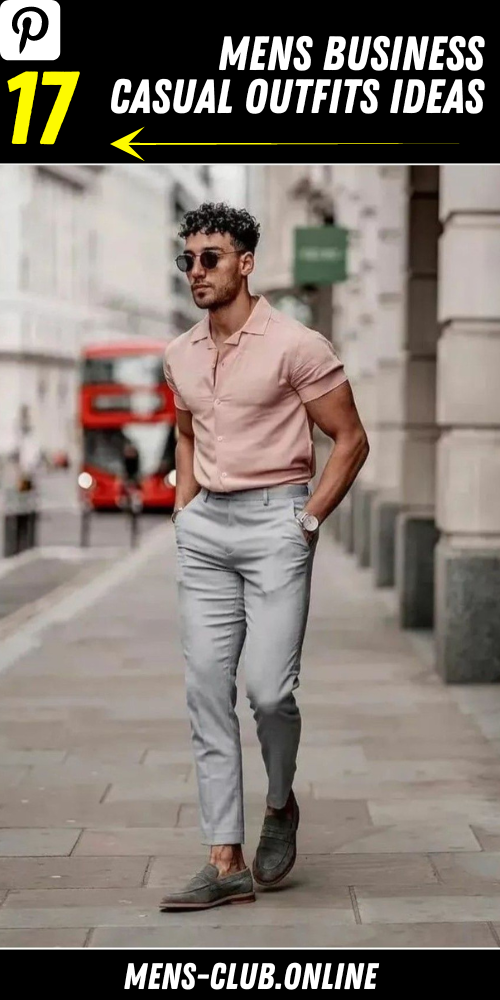 Finding the Perfect Fit
Fit is key when it comes to business casual attire. Ensure that your shirts, trousers, blazers, and other garments are tailored to your body shape. Avoid overly baggy or tight-fitting clothes, as they can create an unprofessional appearance. Tailoring your clothes can make a significant difference in how you look and feel, so invest in alterations if necessary.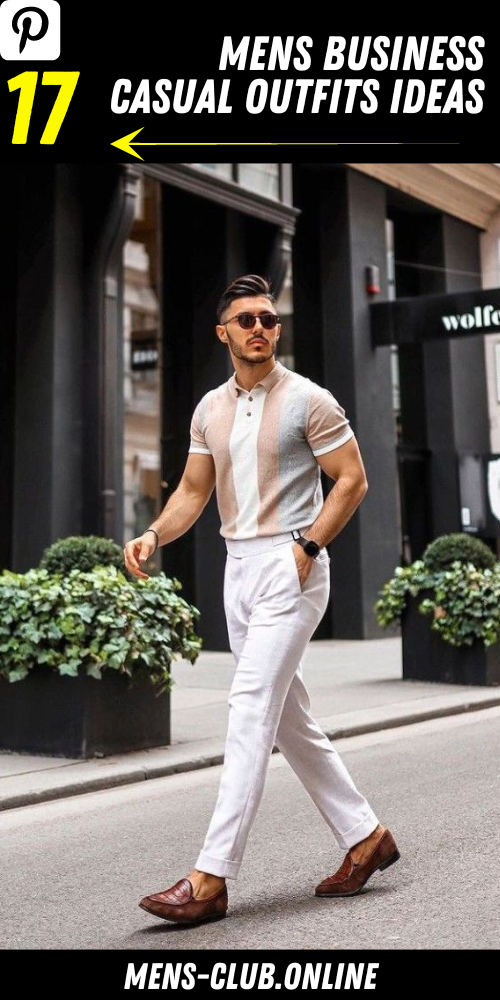 Layering for Versatility
Layering is an effective way to add depth and versatility to your business casual outfits. Combine different pieces like shirts, sweaters, blazers, and coats to create stylish and weather-appropriate looks. Layering not only provides warmth but also allows you to adapt your outfit as needed throughout the day.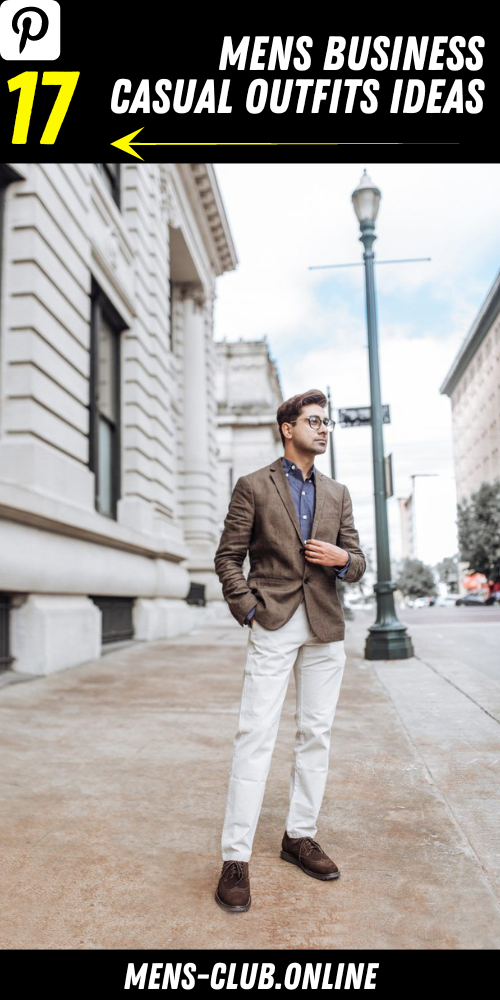 Accessorizing with Confidence
Accessories can elevate your business casual look, but it's crucial to use them sparingly and tastefully. A well-chosen tie or pocket square can add a touch of sophistication, while a quality watch can exude professionalism. Remember to keep accessories understated and in harmony with the overall aesthetic of your outfit.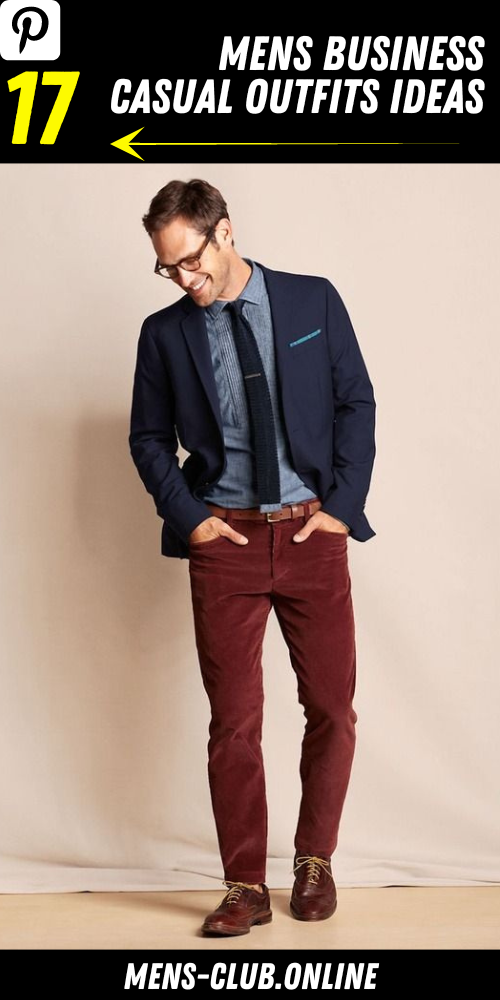 Examples of Men's Business Casual Outfit Ideas
To provide you with some inspiration, here are a few men's business casual outfit ideas that strike the perfect balance between style and professionalism: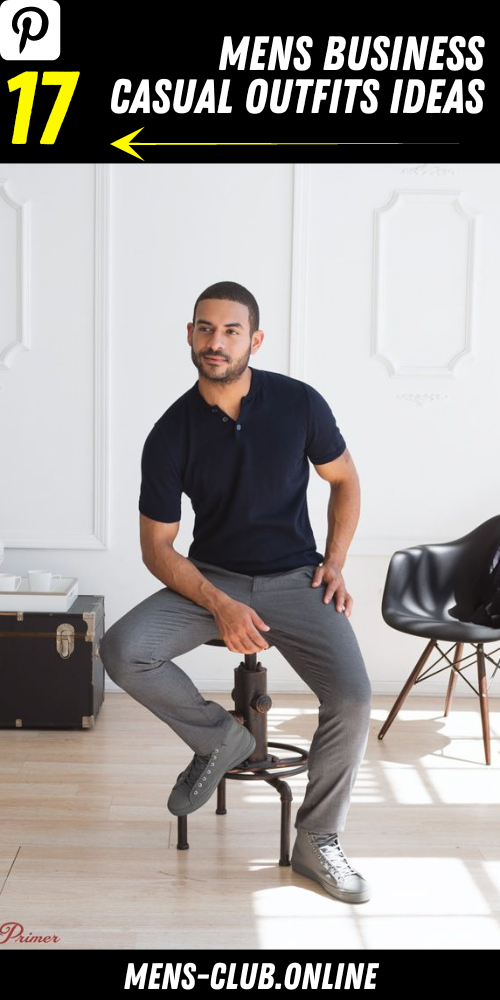 Classic Combination: Dress Shirt, Trousers, and Blazer
For a timeless business casual look, pair a crisp white dress shirt with tailored navy trousers. Add a well-fitted navy blazer to complete the ensemble. This combination is versatile and appropriate for various occasions, from client meetings to networking events.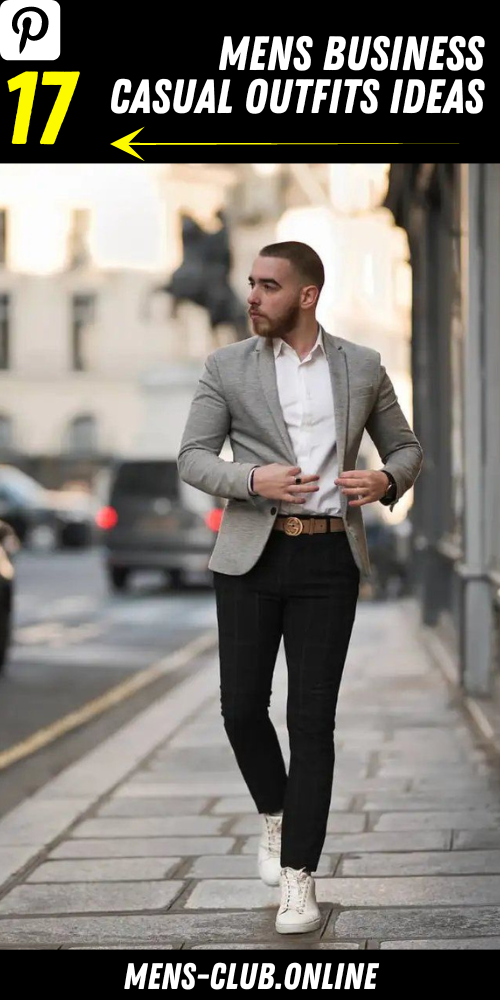 Casual Chic: Sweater, Chinos, and Loafers
Combine a lightweight V-neck sweater in a neutral color with khaki chinos for a relaxed yet sophisticated outfit. Finish the look with a pair of brown leather loafers. This ensemble is ideal for less formal work environments or Friday dress-down days.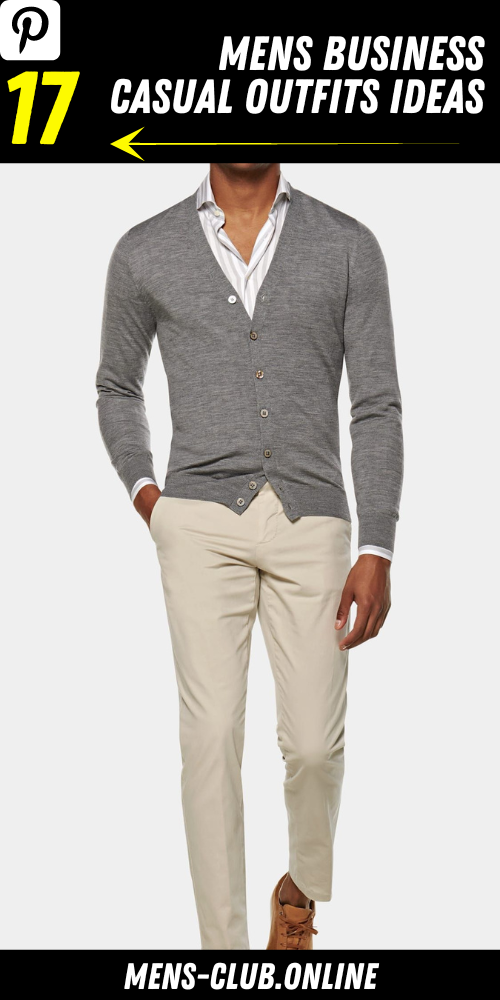 Contemporary Twist: Patterned Shirt, Tailored Jeans, and Leather Jacket
To inject a modern touch into your business casual attire, opt for a patterned dress shirt paired with well-fitted tailored jeans. Layer a leather jacket over the shirt for a stylish edge. This outfit is suitable for creative industries or casual business events.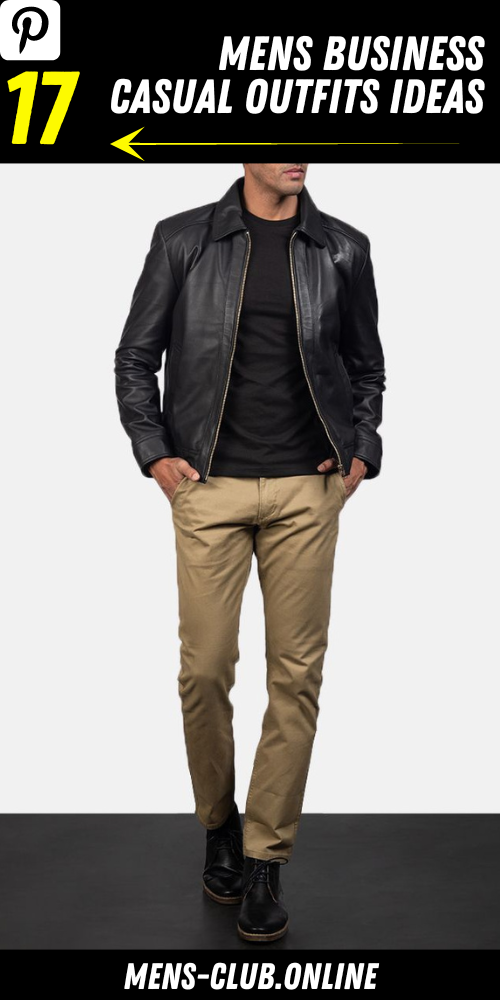 Summer Vibes: Polo Shirt, Linen Pants, and Boat Shoes
In warm weather, you can still maintain a business casual look while staying comfortable. Choose a lightweight polo shirt in a subtle color, paired with breathable linen pants. Complete the outfit with boat shoes for a relaxed yet put-together appearance.
Remember to adapt these outfit ideas to your personal style, workplace culture, and the specific occasion you are dressing for. Confidence and comfort are key to carrying off any outfit with aplomb.