In the ever-evolving landscape of fashion and grooming, hairstyles are continually transforming, with 2024 being no different. Short layered hairstyles for men are experiencing a surge in popularity, and it's clear to see why. They offer a blend of versatility, style, and a laid-back, cool aesthetic that fits a variety of occasions. In this comprehensive guide, we will explore the top short layered hairstyles for men in 2024, providing you with the inspiration necessary to stay at the forefront of the fashion trends.
The Classic Textured Crop
A perennial favorite in the fashion world, The Classic Textured Crop maintains its stronghold in 2024. This style features shorter sides and back while leaving the top slightly longer, all brought together with a textured finish for added depth and volume. This versatile haircut can easily transition from casual to formal settings, ensuring you're always in style.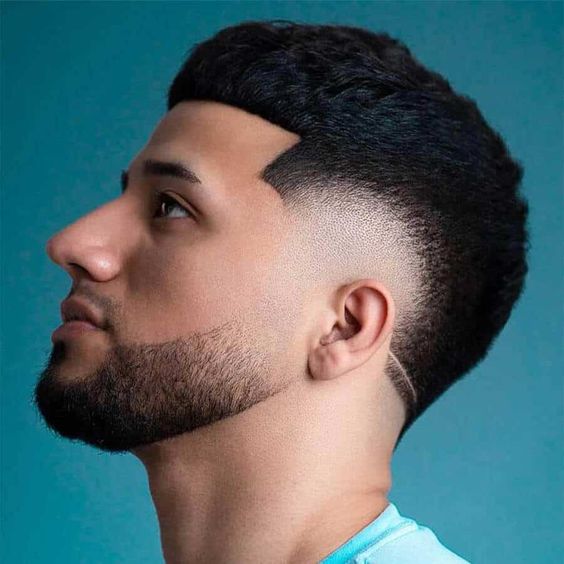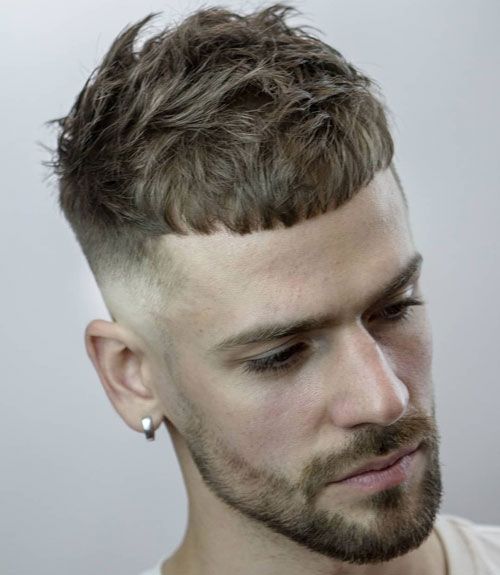 The Undercut Pompadour
Making a bold statement in 2024 is The Undercut Pompadour, a style that combines shaved sides and back with longer hair on top, creating a striking contrast and spotlighting the voluminous pomp at the front. Achieve this daring look with a strong-hold pomade to add height and structure.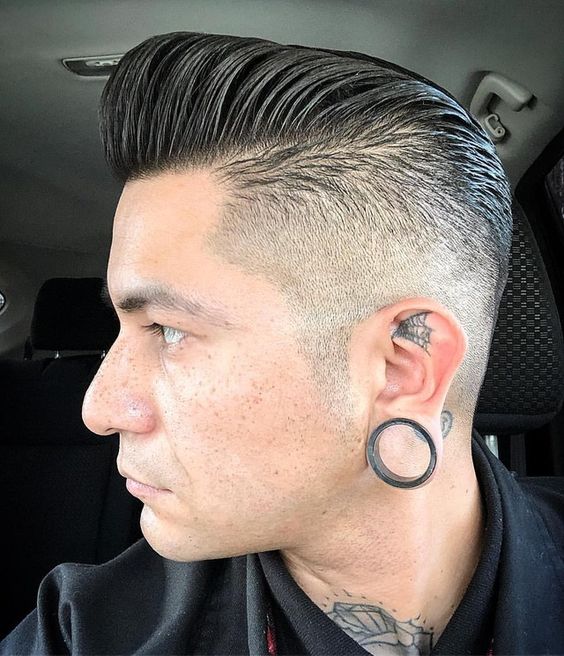 The Messy Taper Fade
For those in search of a trendy yet low-maintenance style, The Messy Taper Fade is an ideal choice. This haircut merges the crispness of a taper fade with the relaxed vibe of messy hair on top, projecting confidence and an easy-going spirit.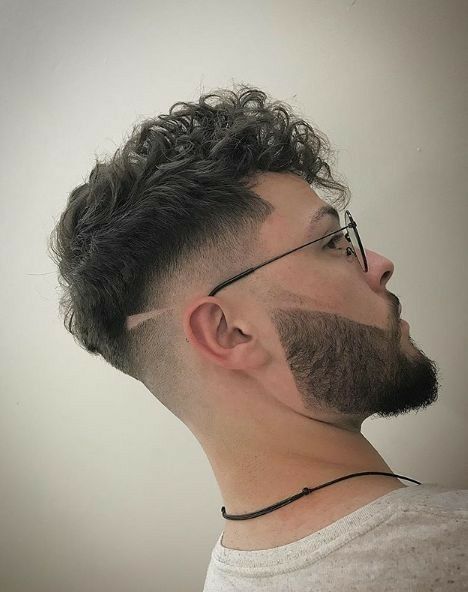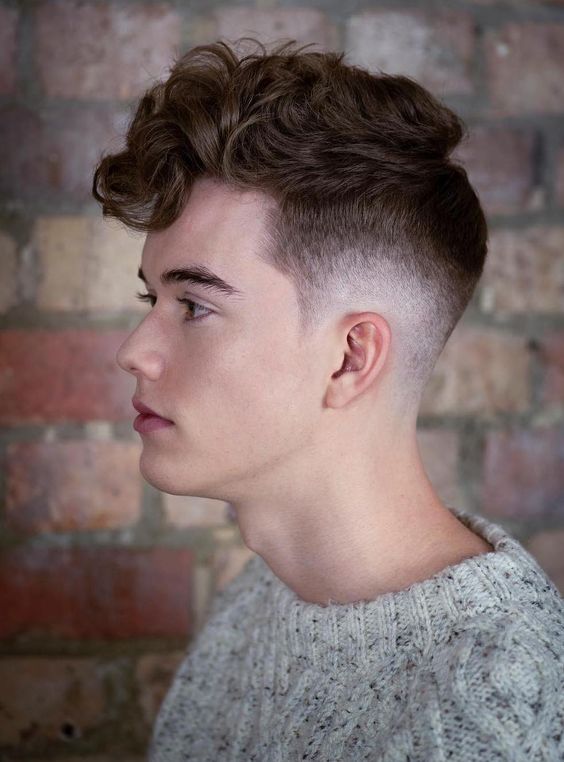 The Modern Quiff
A contemporary spin on the classic quiff, The Modern Quiff makes its mark in 2024. Keeping the sides trim and allowing for volume and texture on top, this style offers a polished yet edgy look suitable for a variety of occasions.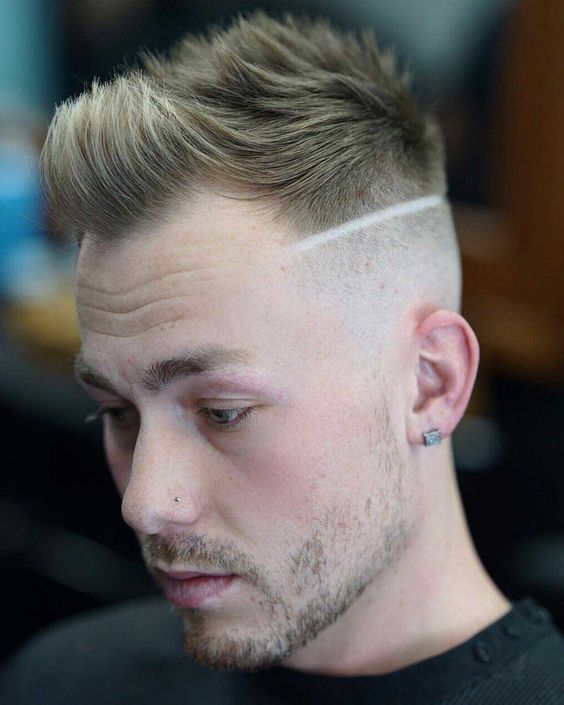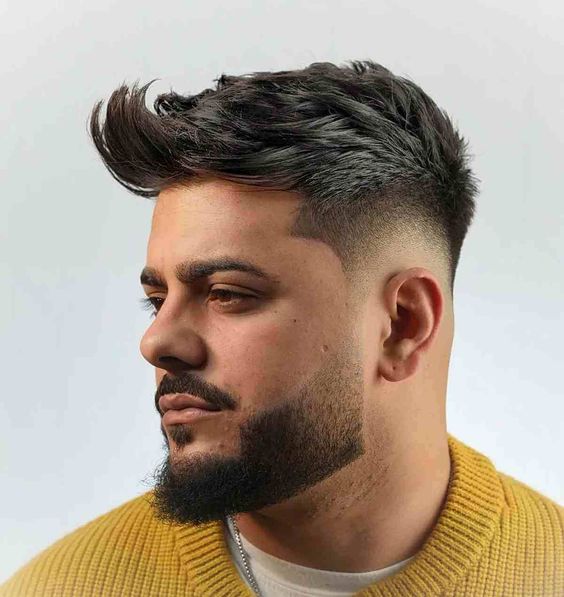 The Bald Fade Crew Cut
Embracing a clean and modern aesthetic, The Bald Fade Crew Cut is perfect for men seeking a straightforward, no-fuss hairstyle. This cut involves shaving the sides and back to an extremely short length, providing a sharp contrast with the slightly longer top. It's a versatile choice, complementing a wide variety of face shapes.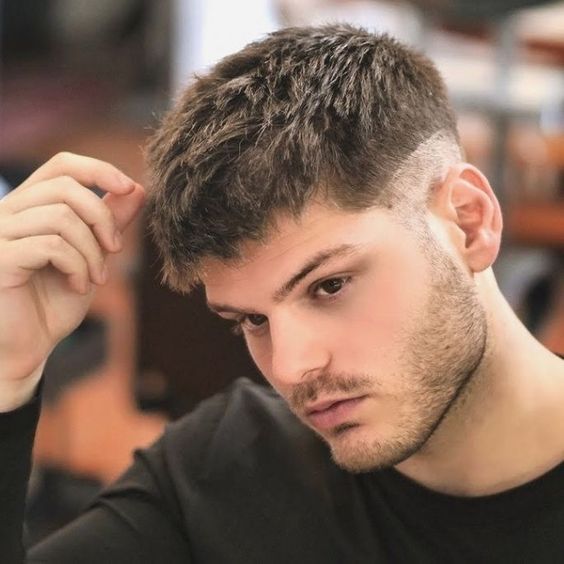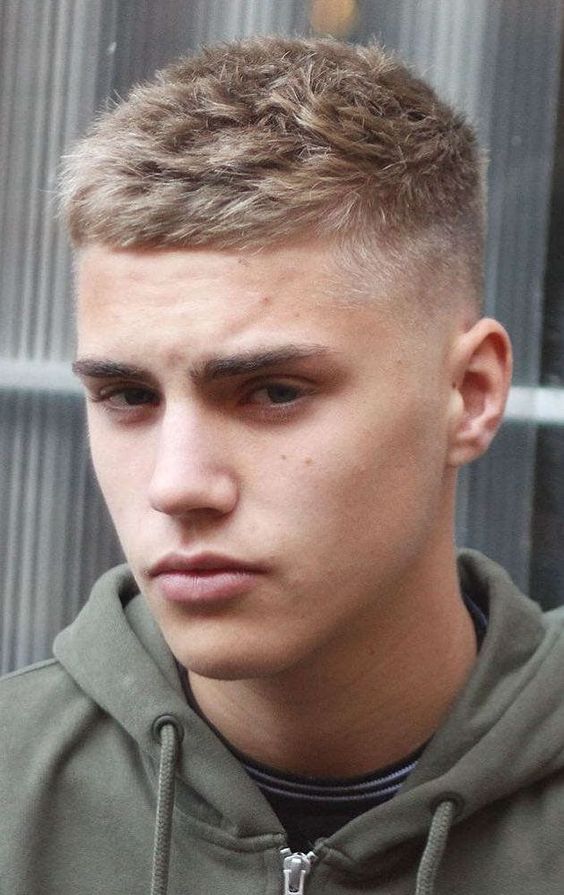 The Slicked-Back Undercut
For a sophisticated and sharp look in 2024, The Slicked-Back Undercut is a top choice. This style pairs a slicked-back top with shaved sides and back, creating a bold and confident look. Utilize a high-quality styling product to achieve the sleek, polished finish that this hairstyle demands.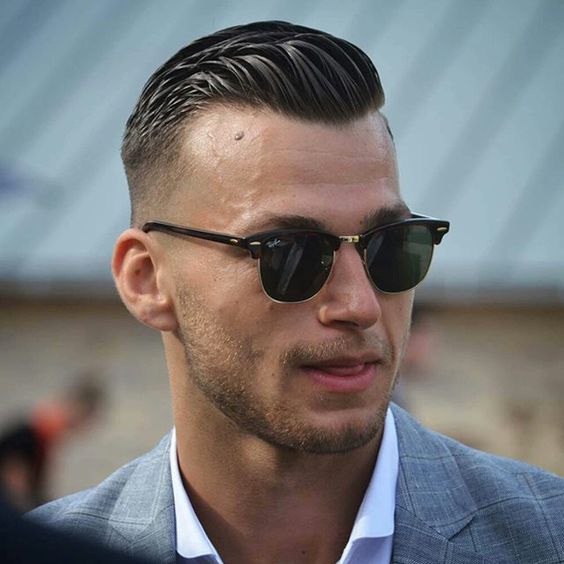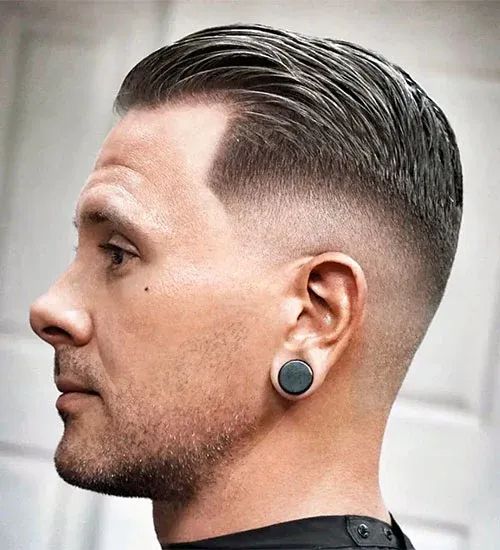 The Textured Spiky Hair
If you're aiming for a hairstyle that's both edgy and modern, The Textured Spiky Hair is a contender. This look is characterized by textured spikes on top with short sides and back, perfect for those looking to make a bold statement and stand out in a crowd.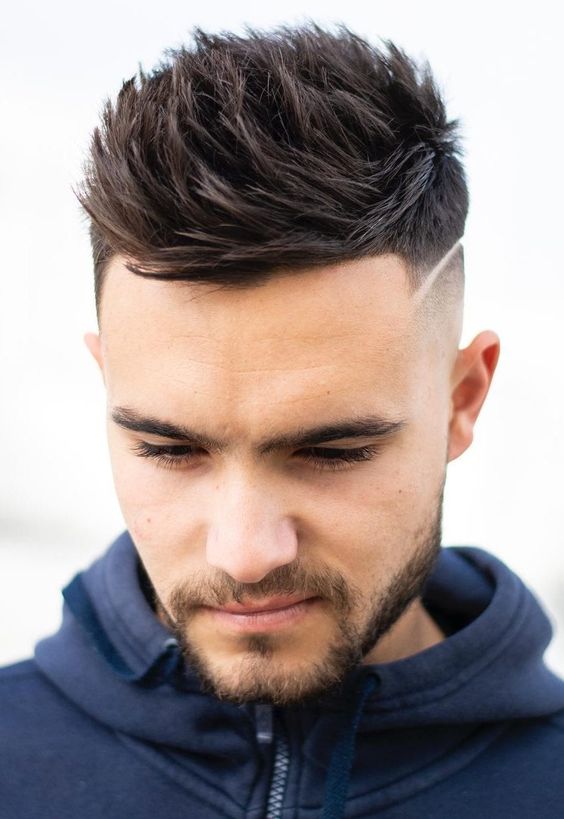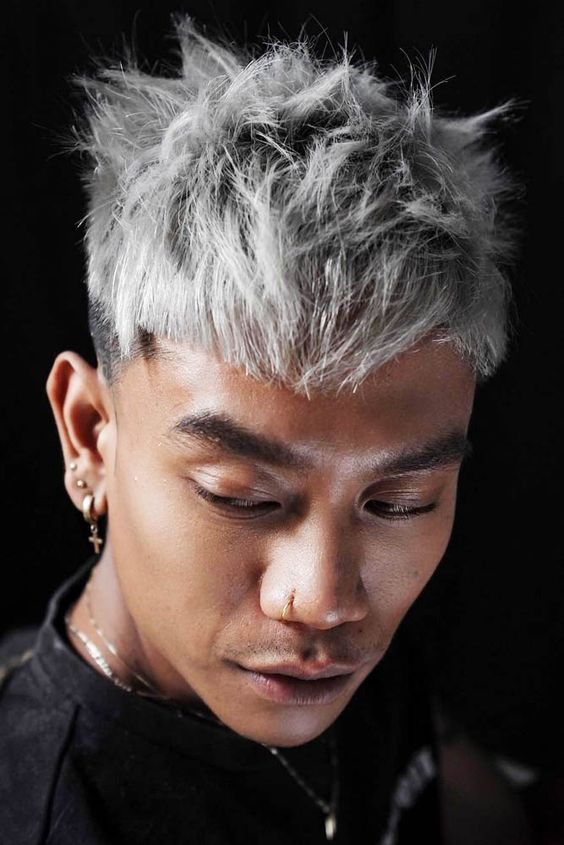 The Wavy Layered Crop
For men with naturally wavy hair, The Wavy Layered Crop is a fantastic choice. This style embraces your hair's natural texture while ensuring it stays manageable and chic. The layers add movement and dimension, providing a relaxed yet polished appearance perfect for those who value a laid-back yet refined aesthetic.