In the fast-paced world of fashion and grooming, hairstyles are in a constant state of flux. If you're a gentleman who takes great pride in his appearance and is eager to stay on the cutting edge of style in 2024, you've found your destination. We recognize the vital importance of maintaining a well-groomed head of hair, and in this piece, we're here to serve as your style compass, unveiling an extensive assortment of the freshest and most appealing curly hairstyles for men in 2024. Ranging from timeless classics to contemporary twists, we have your back.
The Classic Curly Quiff
Searching for a style that stands the test of time? Look no further than the Classic Curly Quiff. This celebrated hairstyle masterfully melds the refined elegance of a quiff with the irresistible allure of natural curls. To master this look, leave the curls on top a bit longer while ensuring the sides and back are neatly trimmed. Apply a premium curl-enhancing product to lend definition and hold to your look. The outcome? A polished and suave style, perfect for a variety of occasions, both formal and laid-back.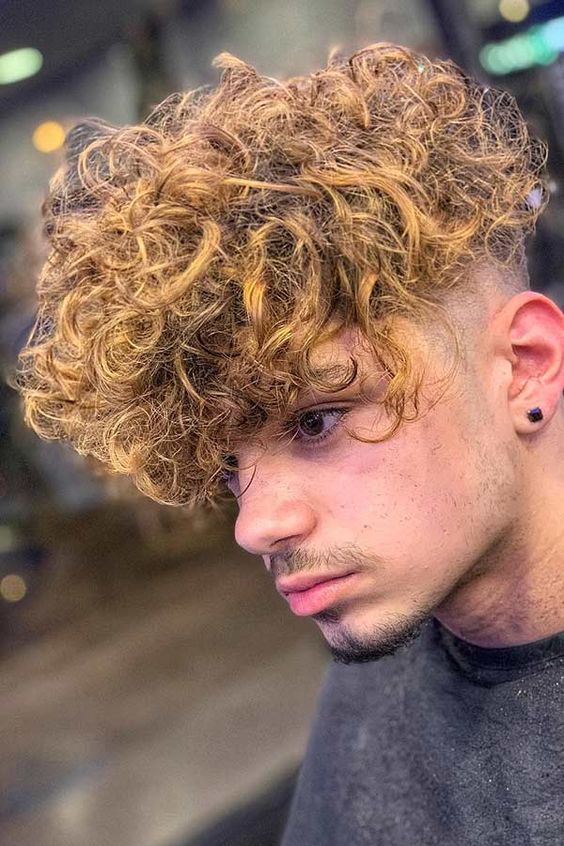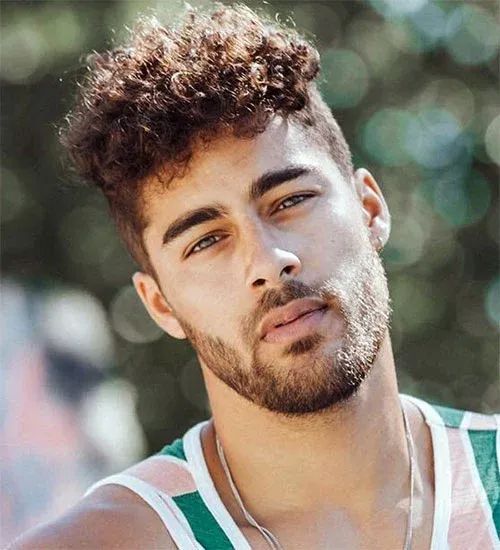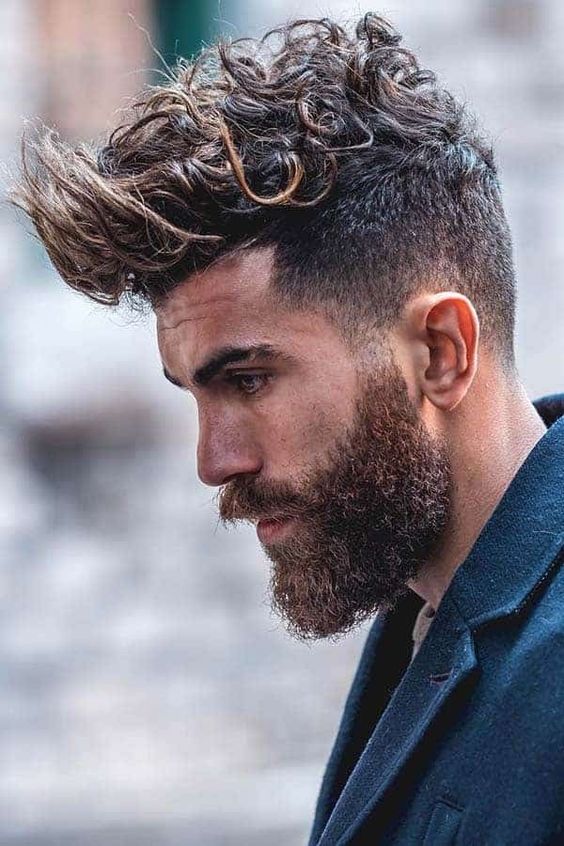 The Tousled Tapered Curls
Embrace the allure of the windswept look with the Tousled Tapered Curls. This hairstyle exudes a rugged yet carefree charm, effortlessly stylish. Achieve this look by keeping the curls shorter on the sides and back while allowing the top curls to grow out a bit longer. Utilize a matte styling product to tousle and shape your curls, achieving that irresistible "just got out of bed" look. This is a relaxed option that radiates confidence and charisma.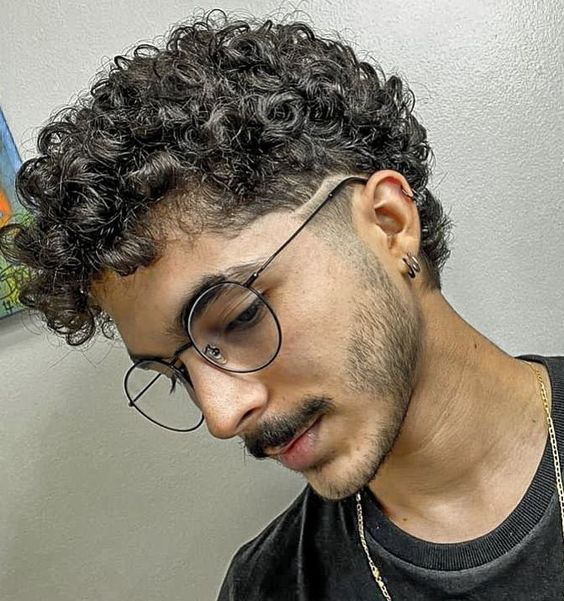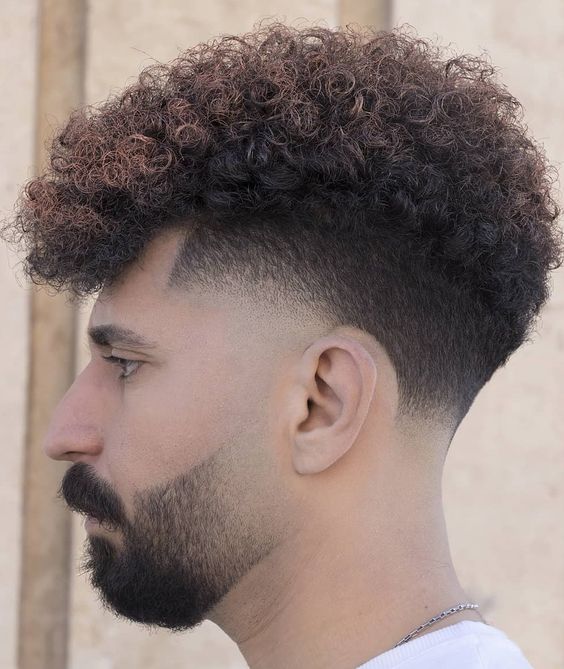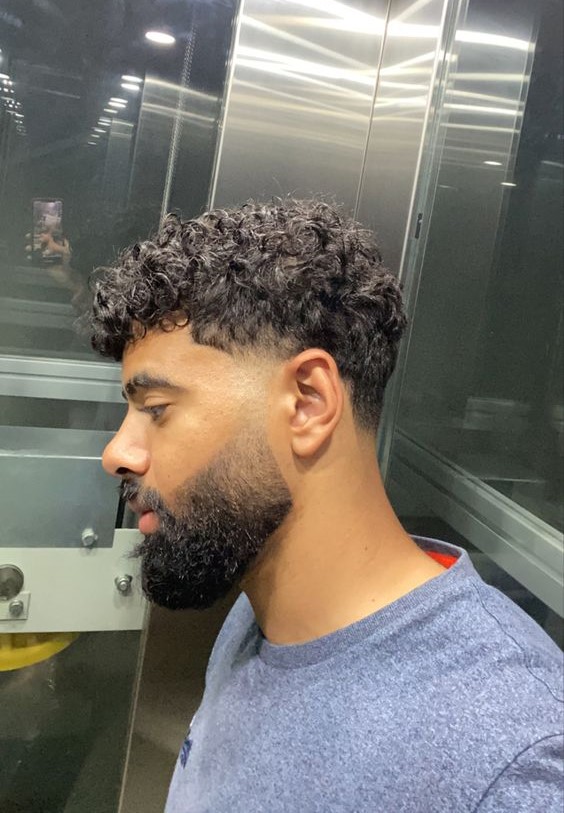 The Modern Curly Pompadour
Take your style to the next level with a dash of contemporary flair. The Modern Curly Pompadour is characterized by a bold, voluminous top paired with neatly trimmed sides and back. To perfect this look, focus on amping up the volume of your curls on top, sculpting a pompadour silhouette. Employ a strong-hold styling product to preserve the height and shape of your style. This hairstyle is a bold statement of confidence and style.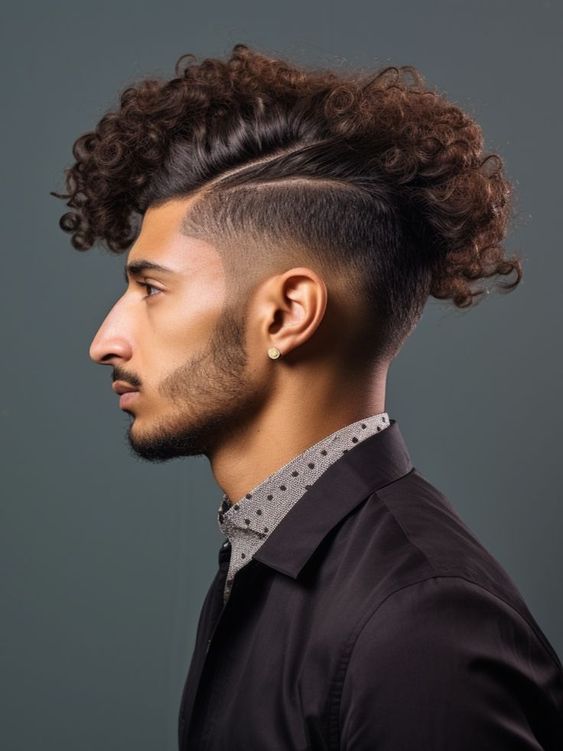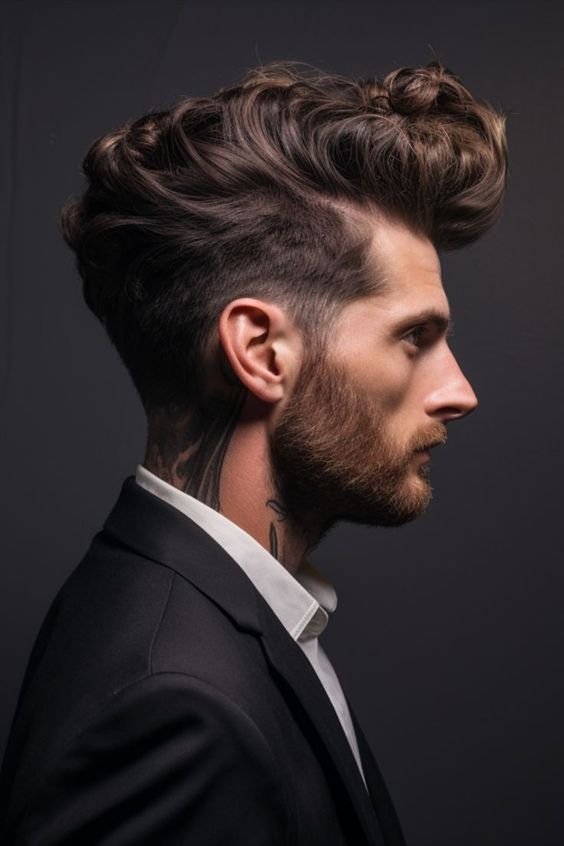 The Undercut with Curly Fringe
For those drawn to contrast and edge, the Undercut with Curly Fringe stands as an ideal option. This style fuses the sleek, shaved sides of an undercut with a curly fringe on top, creating a dramatic visual contrast. To maintain this look, routinely trim the sides while allowing the top curls the freedom to grow. Style the fringe using a curl-enhancing product to maximize impact.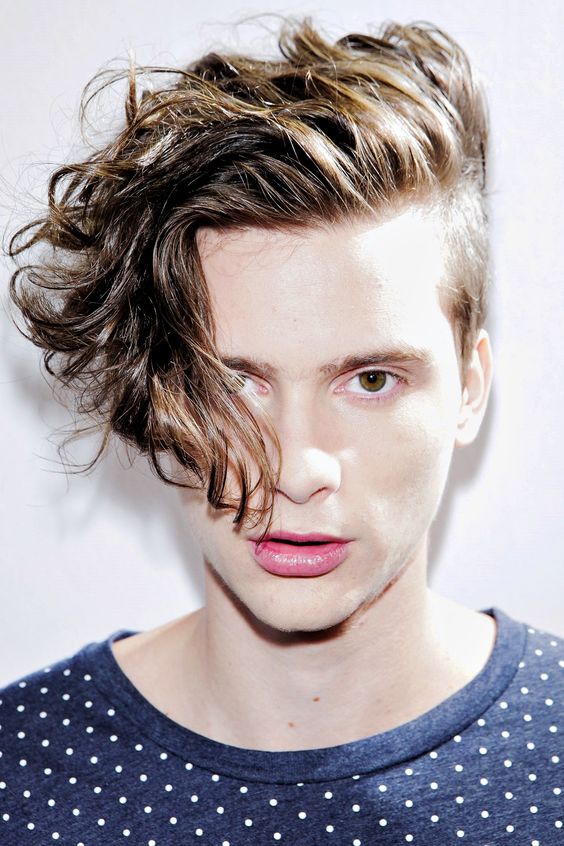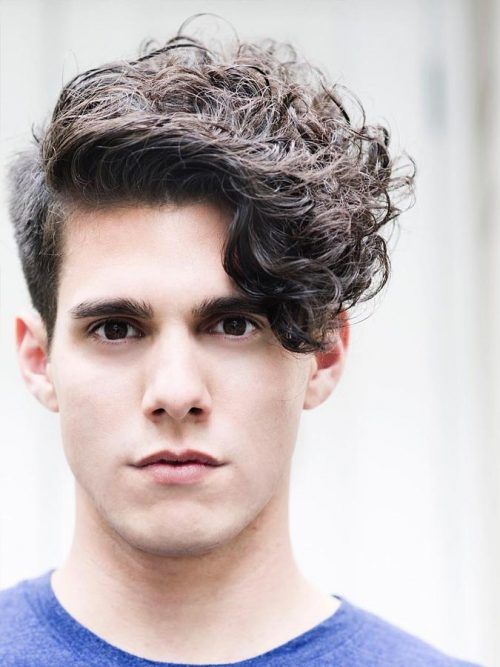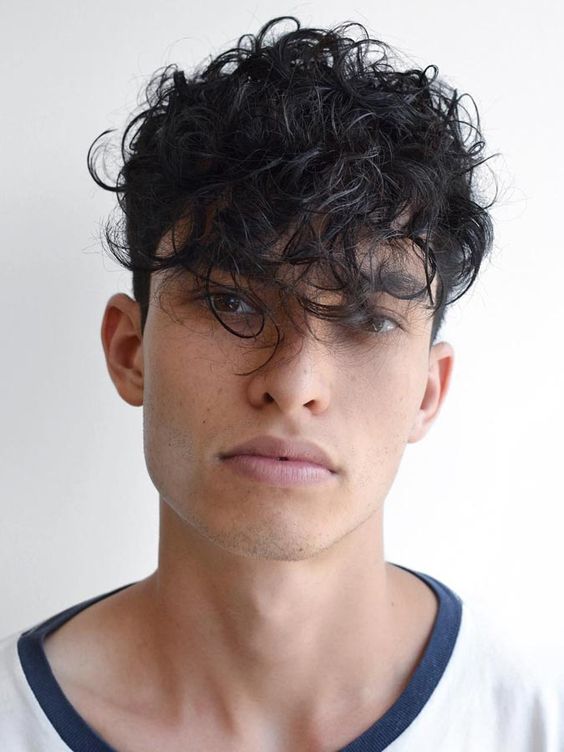 The Long and Loose Curls
If you are fortunate enough to possess long, luxurious curls, it's time to let them take center stage. The Long and Loose Curls hairstyle is all about celebrating your natural texture and allowing your curls to flow freely. Ensure your curls stay well-moisturized and regularly trimmed to stave off split ends. Employ a lightweight styling product to imbue your locks with shine and definition. This look is laid-back, drawing inspiration from surfer culture, making it perfect for beach days and casual gatherings.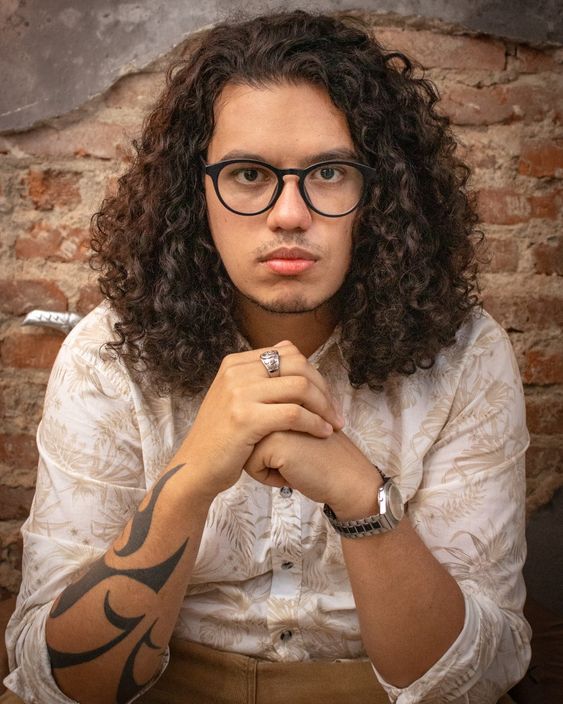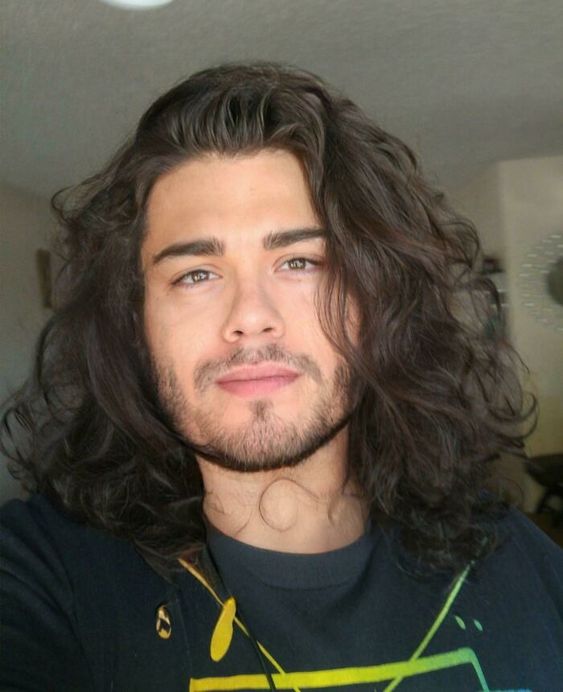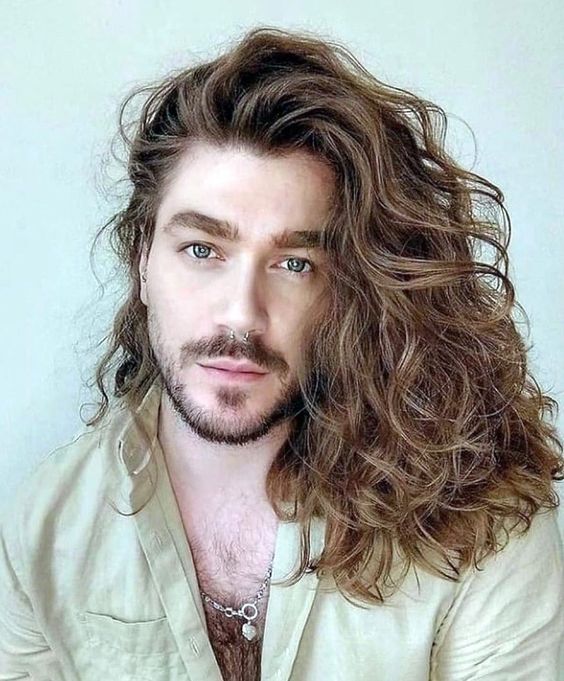 The Curly Top Knot
In search of a style that's both unique and captivating? The Curly Top Knot merges the sophisticated appeal of a top knot with the rich texture of curly hair. Allow the top curls to grow out, while maintaining shorter sides and back. Gather the top curls into a tidy knot situated at the crown of your head. Use a strong-hold product to ensure your knot stays securely in place. This look is exceptionally well-suited for formal occasions and adds a unique touch to your overall appearance.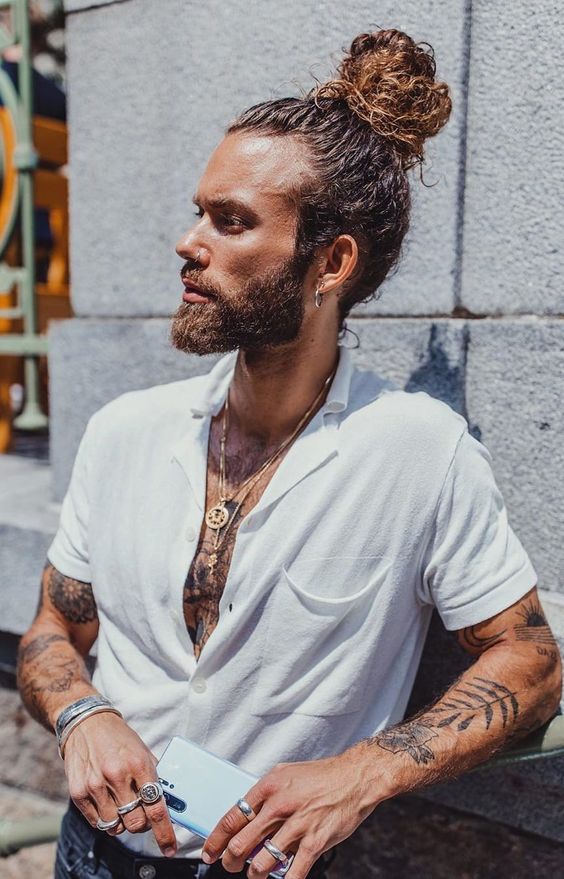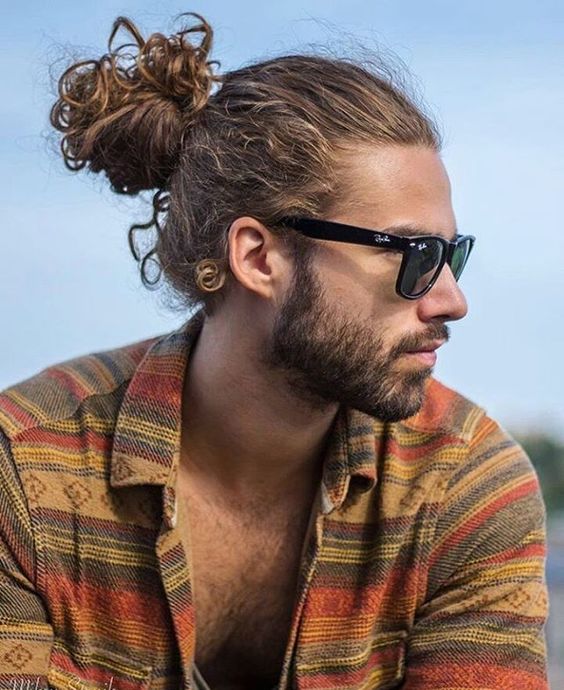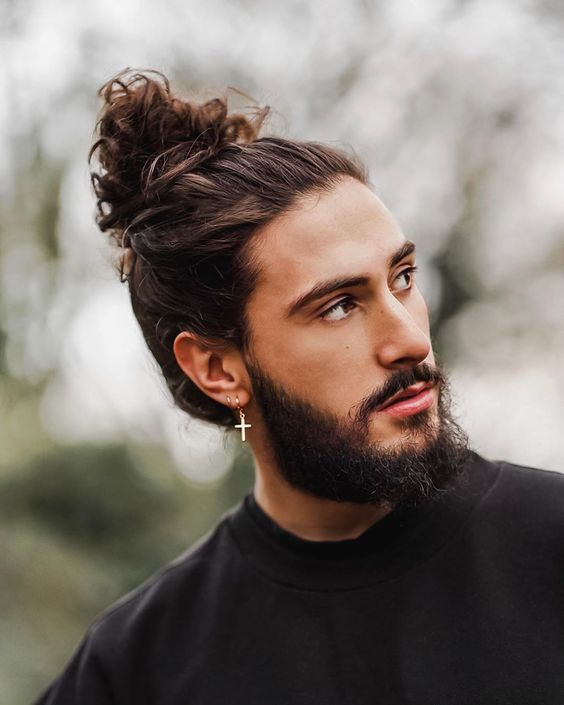 The Defined Curly Crop
For a look that's polished and refined, the Defined Curly Crop is an excellent choice. This style showcases short, well-defined curls throughout. Employ a high-quality curl-enhancing product to maintain control of your curls and add a glossy sheen. The Defined Curly Crop is a timeless and versatile selection, apt for a wide range of settings, from professional environments to social nights out.